The International Day of Innocent Children, Victims of Aggression, is a United Nations observance each 4 June.
Originally focused on the victims of the 1982 Lebanon War, its purpose expanded to acknowledge the pain suffered by children throughout the world who are the victims of physical, mental and emotional abuse.
"This day shares a great importance to Kashmir. Since decades Kashmir has been a victim of oppression by the Indian security forces, as this day specifically focuses on the aggression of children. Minors here are victims of aggression," says a senior High court lawyer, Mir Shafat Hussain.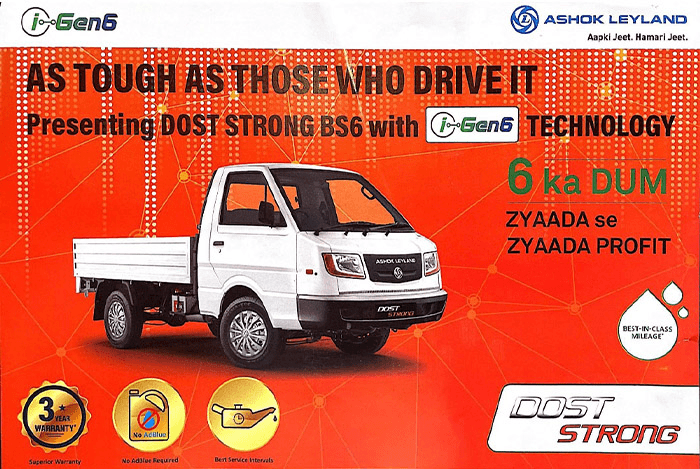 Burhan Wani's killing and the aftermath across Kashmir, where within a few hours of operation at Bemdooraa area in Anantnag district, private vehicles, ambulances were carrying injured and pellet victims, many of them were children and minors below the age of 18.
In the next few days, it has been reported that more than 2000 people got injured, with eye injuries by the weapon of choice, the pellet guns.
Children as young as four and five had multiple pellets in their retinas, blinding them partially, or fully, for life. At the start of September, doctors at Kashmir's hospitals reported that on average, one person had their eyes ruptured by pellets every other hour since 9 July. "It means 12 eye surgeries per day," writes an international newspaper, The Guardian.
Countless Public Safety Acts (PSA) were slapped on minors, a law applicable only in Jammu and Kashmir where a person can be detained without trial for a period of two years by an order of the District Magistrate.
Mir Shafqat Hussain, after the "epidemic of detentions" broke out in early nineties decided to stand with all those put under detention and their families. He has till date filed and prosecuted more than 8000 Habeas Corpus petitions.
According to his research, he shares some important details with the FreePressKashmir, "so far, we have more than 100 juvenile cases in Kashmir, where minors are being detained illegally tortured, abused and mentally harassed, and are being detained in different jails for more than 15 days in their first stage".
In the 2016 uprising, he witnessed more than 450 cases of adults and over 100 juveniles. "Local police in the state shows their cruel face when it comes to the detention of minors in Kashmir, they torture them, detain them illegally and lodge them under the Public Safety Act".
He believes they are violating the norms of the J&K High Court, that a minor can't be lodged under the Public Safety Act.
Meanwhile, Jammu and Kashmir state assembly and High Court also repeatedly ordered an inquiry into the detention of minors.
According to police reports, minors in Kashmir, in the age group of 10 to 18 years old, are more hit and are under state aggression, they skip their schools and attend different summons before courts.
"Kashmir has been a volatile region ever since India's independence and the partition. Till today, Kashmir remains not only a matter of dispute between the two neighbours but it is also a violence-stricken region where bloodshed has become common. Our children here live in perpetual fear resulting in varied problems. Violence here has also resulted in children feeling isolated, and becoming aggressive," said a researcher, who wished to remain anonymous.
Ziyan Gulzar, 6, from central Kashmir's Chrar-e-Sharif area starts shivering at the sight of the army. Frequent explosions in the area leave him shivering. His father, Shah Gulzar, says that Ziyan bows and hides himself when he sees violent images on TV.
"Whenever the door bangs or he hears any intense sound, he squeezes himself in fear and feels trembled, then we console him while showing cartoons on TV."
Riyan Ali, 10, from Chadoora area, has a similar story.
His mother narrates, "my son is in 6th class, since when the recent encounter broke in the area, Riyan feels scared to go to school as his school is nearby to the encounter site. He keeps hearing explosions and seeing funerals, and he starts crying aloud and trembles in a fear."
Riyaz trembles in fear whenever he sees any member of the armed forces patrolling his area.
When Basit Ashraf, 15, from Alamdar colony, Chrar-e-Sharif goes to his school, he finds the armed forces in a bunker on the way. "I feel scared to go to school alone. I take my friends or my father with me almost every other day. Whenever I cross the army bunker, I don't peep out of the window pane. Sometimes I even shiver and sweat a lot."
According to the research conducted by the health officials of Chrar town, "more than 150 children have been suffering from mental trauma and fear."
A researcher with Jammu and Kashmir Coalition of Civil Societies (JKCCS), Irfan Mehraj, shares a case of Rayees, who is a minor and hails from Baramulla town.
"He is 16-years-old and has  been detained under the Public Safety Act for the reason of stone pelting in the area. At the same time, his father was also arrested and lodged under same act," he informed.
He further says, "Rayees, who is now out of jail, fights for his father who has been booked under the Public Safety Act. His father is still in detention."
Mir Shafqat Hussain, who has fought many PSAs of juveniles and successfully got them quashed, shares a case of a minor, who hails from Qamarwari area of Srinagar.
He is a 7th class student and became a pellet victim in 2016.
"Police were consistently in search of him. They (police) became hungry for him and then I presented him before the court and a sessions judge granted him bail and sent him to juvenile home Srinagar."
He believes local police's "highhandedness" especially against minors, is "forcing many youth and minors to be active in the battle field".
"A minor is a minor, but the police doesn't understand that. Whenever the police arrest any minor, they detain them illegally for more than 15 days in the jails, and then after the family remedies exhaust, and repeated requests dismissed, they send them to juvenile homes, often after interrogation, and torture," says Shafqat.
According to Shafqat Hussain, there are more than 100 cases against juveniles at present.
The Juvenile home at Harwan has many of these minor 'inmates'.
Despite repeated calls to the concerned principal of the juvenile home, there could be no contact.