More than a month after the Bharatiya Janata Party (BJP) ended its alliance with former Chief Minister (CM) of Jammu and Kashmir Mehbooba Mufti's People's Democratic Party (PDP), she in a public speech said that allying with the BJP was like "drinking a cup of poison".
Mufti took oath in April 2016, becoming Jammu and Kashmir's first woman CM.
She was seen crying many times before, during and after her tenure. However, while she stays out of power, the repercussions of her decisions continue to cause many issues.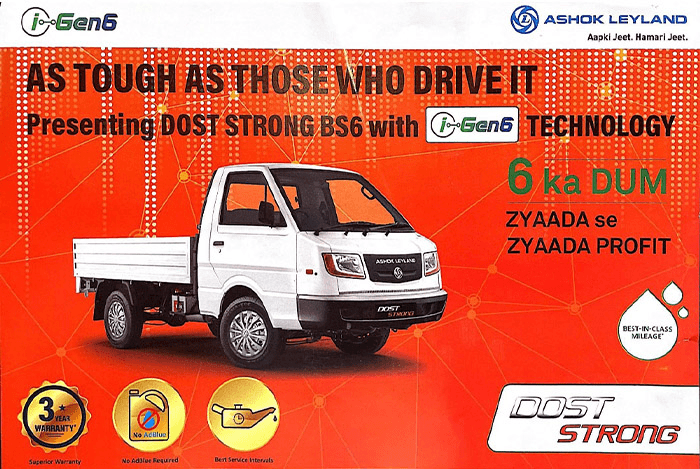 Here is a list of 10 things that Mufti did which made people 'taste the poison'
1. The pretentious indecisiveness 
Mehbooba was sworn as a CM after her father and predecessor Mufti Mohammad Syed died. While Kashmiris expected her to take the seat, she took weeks to take the oath.
"Her father had died. It is understood, she must have been shattered. But, she was acting like she did not want to be the CM. We all knew what she wanted. She took weeks to do it," says Gulam Mohammad, a shopkeeper from the city.
2. Decisions taken after Burhan Wani's killing
Months after she was sworn in as a CM, 21-year-old Hizbul Mujahideen Commander Burhan Muzaffar Wani was killed by Indian armed forces. Burhan had gained popularity among masses by posting videos on various platforms.
Mufti's government imposed immediate curfew; banned the internet and cellular communication.
"Burhan was a hero but the curfew imposition made people think. The depths of occupation were felt. We were not allowed to mourn someone's death. What do you think would have been the public response?" asks a Kashmiri citizen.
3. More killings and blinding
Under her government's watch, the world's biggest mass blinding took place in Kashmir.
For months, altogether, the valley was busy bidding goodbyes to their loved ones: protesters who had gotten killed. Countless young men, women and children became the casualty of the weapons fired by the armed forces. Mufti visited pellet hit victims, cried with them but the use of pellet guns has not stopped in the state.
4. Media Gag Internet Ban and her 'It wasn't me' approach
The media offices were time and again raided by police during Mufti's tenure. While she was in power, communication gags were on the peak. She was the CM but said that she didn't know about the activities worked upon by the "authorities" and police, which makes one ask, 'Wasn't she the authority?'. 
"Though there has been no deliberate attempts on part of the government to impose any restrictions on the publication of newspapers, whatever has happened, because of some communication gap is regrettable," she had said after apologizing to the agonized and agitated media fraternity.
Despite huge condemnations, internet bans were imposed in the valley again and again, and no one was held responsible for it.
In response to Right to Information queries filed by the Jammu Kashmir Coalition of Civil Society (JKCCS), the home department and the divisional commissioner's office denied ordering any shutdown of phone and internet services in the given time frame.
5. Going against the popular demand to resign
With mass killings going on, Mufti was expected to resign and deliver a strong message to the BJP and other parties that she won't support the killings or be the face of the brutal decisions taken against Kashmiris. However, she never resigned and continued to 'stay in power' until she was dumped by the BJP.
The message was given to her, not directly by her alliance partner, but though other channels.
6. Comments on dead protestors
Kashmir is a conflict zone. A child with a stone in hand has higher repercussions here. A child with or with no understanding of the Kashmir issue in no way deserves to get killed.
Justifying the killings by the armed forces in the 2016 uprising in the Kashmir Valley, Mufti in a press conference said that those hit by bullets or pellets had 'not gone to fetch milk or toffees'.
"Had a kid gone to buy a toffee from an army camp? A 15-year-old boy who attacked a police station (in south Kashmir), had he gone to buy milk? Don't compare the two," she had said. The remarks gained her huge opposition.
7. All is well: Mehbooba's denial mode
It felt like Mehbooba Mufti was living in denial even during the peak of 2016 unrest. With thousands of people defying curfews, attending militants' funerals, posting on social media or paving a way towards dialogue, Mufti in 2016 had said that handful of people (5%) are inciting trouble while 95% people are not concerned.
8. Insensitive acts
While the valley was on the boil after Burhan's killing, Mufti in August displayed insensitivity by untimely launching the central government's UJALA scheme in the state with the distribution of LED bulbs among people.
In September, she launched another scheme: 'CM Scooty Scheme' for college-going girls from weaker sections of the society. Ironically, that was the time when educational institutions were shut in the valley.
9. The GST Ghost
The ghost continues to haunts sellers as well as buyers. Even after opposing the idea of filing the Goods and Services Tax in 2017, the businessmen from the valley had to bow before the idea.
Now that the business firms are filing the tax return forms, they still cannot find peace with the complex method of filing the returns or forms online. Moreover, J&K has its own constitution. The tax would be collected by the state earlier. Now, it is controlled by Delhi.
"The restaurant's services, all kinds of goods, even mobile recharges are costly. Had she been a strong CM, she would not have allowed them to take this decision," a local says.
10. Insulting Journalists and counting 'her good deeds'
During Rajnath Singh's visit to Kashmir, in a press conference, Mufti lost her cool. She spoke about Kashmiris as though they belonged to a lower downtrodden class of slaves who she had saved time and again. "Yeh mujhe kya bolenge, maine inko chaakoo ke neeche se nikaala, jabh army ghaas kaatne lejaati thi" (What are they going to tell me, I saved them from the forced labour that the army made them do.)
At the end of the conference, she enraged the journalist by sarcastically asking them to have tea. It gave an impression as if the journalists were at the conference not for performing their duties but to have tea and enjoy free food.