A damaged Television set, a washing machine, and an inverter battery are scattered in the garden of Khursheed Ahmad Dar at Nasrullah Pora, a village in central Kashmir's Budgam district where the armed forces, according to villagers, went on a rampage.
On the other side of his house, heaps of broken glass, window pieces, other destroyed household items, and an exploded tear-gas canister fired by the troops welcome the visitors who come to express solidarity with the Dar family.
According to the family, the Jammu and Kashmir Police and the Central Reserve Police Personnel barged into the house on the night of May 8, hours after a police officer was injured while trying to stop the Friday congregational prayers amid the COVID-19 lockdown.
"Forces entered our house at around 10 pm on Friday and broke whatever came in their way," Dar accompanied by his family members rued.
Like other male villagers, Dar was not present at home when the troops stormed his house, because fearing arrest, he had already fled.
However, Abdul Gani Dar, who cannot walk, hear, and speak, could not leave his house. His family members said that he was physically assaulted by men in uniform, adding that he was suffocating due to the smoke from a tear gas canister, fired inside his room.
The Jammu and Kashmir Police have booked nearly 50 villagers following the Friday incident at a local mosque.
Locals claim that the injured senior cop entered the mosque without removing his shoes which infuriated the residents. In the subsequent raids, hundreds of houses, vehicles and other valuables were damaged, they said. They also accuse the forces of looting jewellery, cash and home appliances.
In the house of Mohammad Ashraf Rather lies a car with all the windshields broken. His vehicle is a testimony to what has befallen the village on May 8 and May 9.
"A total of three cars and three bikes belonging to our family were vandalized," Rather said. "I could only save my Tipper (a load-carrying truck) which I had already taken to a safer place."
The house of Abdul Aziz is a stone's throw away from Rather's which also witnessed what villagers called "tyranny and barbarity".
Aziz's family has kept the broken TV set on the veranda.
"They destroyed everything from ground floor to attic," lamented Abrak Lateef, granddaughter of Aziz. "Our three Cars, a TV set, mobile phones, window panes were ransacked," she added.
Abrak, a class 10th student, said that dozens of forces men came and ransacked whatever they could.
One among the forces grabbed the teenager by her hair, slapped her, and beat her with a stick, the locals allege.
The family of Ruheena, a bride-to-be, had made all the arrangements for her marriage. Little did her family know what was supposed to come next. The 25-year-old was supposed to get married next month.
"My jewellery, cash, refrigerator, washing machine, copper utensils, suitcase, LCD TV were looted," claims Ruheena. "I saw them taking my valuables from the windows. When they left I entered my room where I could not find my belongings." She said that they do not have any option than to defer the wedding.
"How can a family go ahead with the marriage when all her belongings were either destroyed or looted," exclaims Ruheena's cousin.
Not far away from Ruheena's house, Abdul Rashid picks up the remains of a piggy-bank that belonged to his grandchildren. "See what they did to us," he says, showing the pieces.
He had started saving money for his grand-children in a bugni (earthenware pot).
"I would mostly put 500 rupee notes in it. Around Rs 50,000 were looted from the bugni," sighed Rashid, pointing towards his grandchildren.
Besides the piggy-bank, he said that he was planning to marry his son soon and had bought jewellery for the same after selling a piece of land. "I have been making preparations for my son's marriage. I got gold and spent some money on the renovation of the house," he said. "After the police raid I couldn't find the jewellery."
The forces were armed with "rods, axes and hammers", the locals say.
Before resorting to vandalism, according to Rashid, the forces first broke in to the shop of a local blacksmith and took out tools from there.
Most of the men in Nasrullah Pora have fled to neighbouring villages, in a bid to evade arrest. Some return in the morning to assess the damage of their property and with the falling of dusk, vanish again.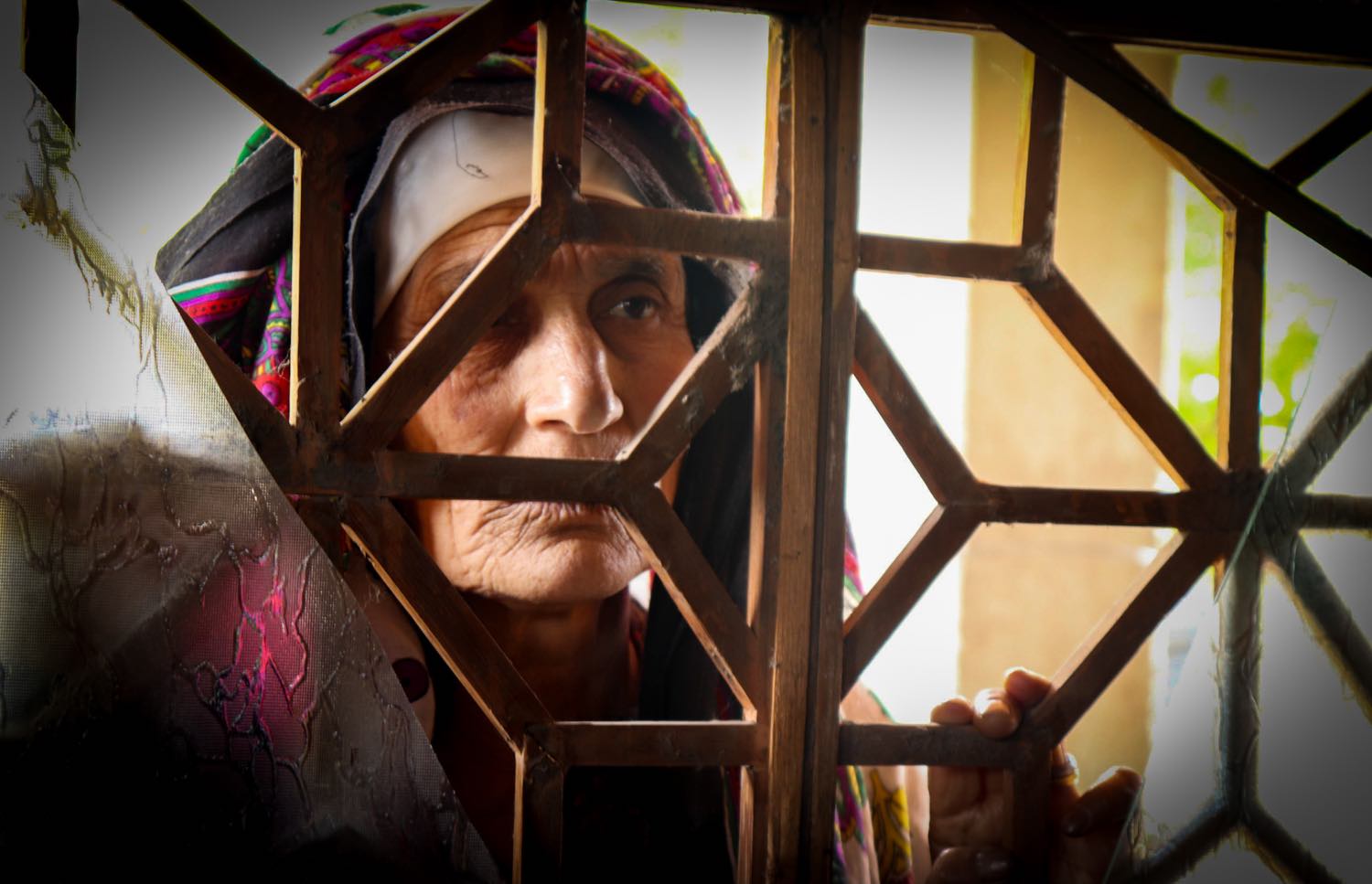 "Every day after 6:30 pm, dozens of armoured vehicles rush to our village for arrests. We have no option left, other than to flee," said a local.
"Our men-folk have left the village. When the forces came they attacked our houses," says Nargis, a young woman. "We were scared; we also fled from the backside." She says that the armed forces men moved around shouting and abusing.
Policemen were caught on camera while targeting the shops. A video of the incident was posted on the internet which has gone viral since.
However, Amod Nagpure, Budgam's Senior Superintendent of Police, refuted the allegations of vandalism and loot, saying, "the DySP was seriously injured in a stone pelting incident in Nasrullah Pora".
He added, "the police have registered [a] case and attempts are being made to arrest the miscreants who are evading arrest. Action is also being taken against rumour mongerers and those spreading false information."
Free Press Kashmir is now on Telegram. Click here to Join. 
Like this story? Producing quality journalism costs. Make a Donation & help keep our work going.