Behind the occasional flying tempers and sudden screams in Kashmir hospitals, the fatal health crisis created by nutritional deficiencies remains the least reported and talked about affair.
It looked like a routine medical emergency announced by a speedy ambulance's wailing siren on the streets of Srinagar, but the ensued mourning only made it a last ride of a young woman knitting woollens to welcome her baby till the other day.
The labour pain had set in a godforsaken hour. Lying pale on a stretcher, she was rushed to the operation theatre in a painful state.
With only 4.5 haemoglobin (HB) level in her body, she started bleeding. It only made the task tough for doctors—struggling to take out her baby. She was swiftly referred to tertiary care.
Surgeons tried to arrange everything that could save her life but there was not much hope left. In the middle of a hasty blood transfusion, the woman collapsed — not before giving birth to a low-birth weight baby.
"During her crucial gestation period, that poor woman was literally starving," says a medico who attended her. "But she isn't alone — dying [while giving birth] due to nutritional deficiency in Kashmir."
This jinx of sudden and premature death of young Kashmiri mothers is no longer a rarity for Dr Rumaisa Mir.
"According to books if a mother has less than 7.5 HB level, she has to be hospitalized," Dr Rumaisa, a gynaecologist working at Chair-e-Sharief district hospital, says. "Otherwise, there may be chances of heart failure of mother and problems in growth and development of the baby."
The doctor lately attended a 6-month-old pregnant woman with only 5 grams of HB.
"She was very weak and wretched," she recalls. "To these types of patients we do a test of Complete Blood Count (CBC) and then start the treatment."
In Kashmir's burdened hospitals bereft of proper beds, she adds, the nutrient-deficient mothers are merely given intravenous iron infusion (IV), protein powder, supplements and an advice to eat good food.
"We motivate them to eat locally available food like fruits, eggs, dates and liver," Dr Rumaisa continues. "But if that won't fulfill their nutritional needs, then we've to go for blood transfusion."
Among other factors, the doctor blames patriarchy for nutritional deficiencies in young Kashmiri expecting mothers.
"There's this skewed belief in Kashmir families that men should have first and the best of meals, whereas females eat at last," the doctor says. "Even the educated families prefer women's health at last. Lack of self-importance among women, even if they are self-employed, is taking a huge toll on their health."
Apart from patriarchy, Dr. Qurat ul Aan, a Lifestyle diseases and Management consultant, says the wrong food choices are equally making the expecting mothers vulnerable.
"There's a habit in most households to bring traditional street junk every evening," Dr Qurat says "That food has a very bad impact on health as it is made of unhealthy material."
All these factors make Kashmir's critical gestation care a nutrient-deficient phase, and thus—at times—turn the merrymaking event into a mourning occasion. Poor economic condition, in this regard, is only adding insult to injury.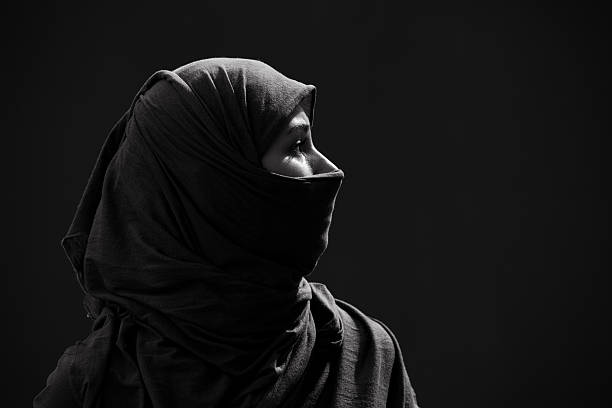 When a young woman was rushed to hospital in her seventh-month of pregnancy in November 2020, she was given some "free and cheap" hospital iron injections to counter her severe anaemic condition.
But after she became allergic, expensive iron injections were prescribed as an antidote.
She was already in her 9th month of pregnancy when she got that costly iron dose. It took her poor family a lot of time to earn Rs 26,000 for the vital drug.
"But by then," says her relative, "she had already become weak and pale and was not able to eat properly due to recurrent vomiting." Before pregnancy, however, the young woman was fine and far from being an anaemic. Her condition, doctors say, could be treated properly but poverty often delays the treatment.
According to the National Family Health Survey 2019-20 (NFHS-5), 44.1 per cent pregnant women in both rural and urban areas of Jammu & Kashmir are anaemic. In the last survey of NFHS-4 (2015-16), the percentage was 46.9.
"In Kashmir, even if a woman has 10 to 11 grams of HB, it's not normal," says Dr. Rumaisa. "This group is also tagged as anaemic due to iron deficiency. But mostly, pregnant women in Kashmir are iron-deficient."
Plus, Dr. Qurat adds, most of these Kashmiri pregnant women grapple with obesity.
"Obesity makes them prone to diseases like diabetes, anaemia, pregnancy-induced hypertension and other health complications during and after pregnancy."
It's important, Dr Rumaisa asserts, to keep a healthy gap of three years between two childbirths.
"If women don't keep a gap between two childbirths then it will lead to weakness and mental stress," she says. "A mother can face calcium deficiency, her bones will be a weak and can cause osteoporosis."
However, having a child at a very young age doesn't have that many bad effects on women "because once a girl crosses puberty, her body can conceive," the lady doctor says.
But there can be a long-term effect of nutritional deficiencies on her body.
"If a woman has some nutritional problems," says Dr Qurat, "she can't handle pregnancy." Those 9 months become a burden for her, she adds.
"There's a need to consume rainbow nutrition for a mother, so that she can handle that phase."
Also, she says, mother's deficiency can impact her baby. For example, deficiency of vitamin D in a mother may cause rickets in the child later.
"Low birth weight baby is also prone to many infections and more disease. There can be problems in the absorption of food and growth of a child."
Dr Rumaisa also blames changing lifestyle and protracted indoor life for making Kashmiri women vulnerable to Vitamin D deficiency.
"In Kashmir, for 6 months, we don't have much sun," she says. "So people don't have much exposure to sunshine vitamin D. It's as important as hormones are for us. But now, due to changed lifestyle and coming up of the internet, most of the things are done from home only and makes people go out less. In old times people used to walk a lot but now people are indoors most of the times."
The SKIMS study titled 'Assessment of Vitamin D Status in Pregnant Women: A Prospective Observational Study from Kashmir Valley' previously found 68 per cent pregnant women in the valley as Vitamin D deficient.
"Doctors gave supplements to pregnant women, but many times they don't take it properly. It can't work alone if a balanced diet is not taken," warns Dr Rumaisa.
"There should be more and more awareness programs on nutrition, not only on social media but on the ground as well. Nutritional deficiencies can be ended if the food and medicines are provided on time."
But far from these Dos and Don'ts pregnancy guidelines, today the family of the young woman who died while giving birth to an underweight baby inside an operation theatre are crying their hearts out. They somehow hold themselves responsible for not taking care of her proper nutrition.
Her baby is wrapped in the woollens knitted by her late mother. Amid sobs and sorrow, the newborn's world is already forlorn. It will take her some time to realise that she was born as an orphan.
But for now, her mother's woollens stay as the last sign of warmth—prematurely ended by the growing nutritional deficiency in Kashmir.
Free Press Kashmir is now on Telegram. Click here to Join.
FPK Android App for 2G. Click here to Download.