18 months later, as Bemina's Hilal is still missing in the mountains, a young trekker who knows the contours and courses of peaks like the back of his hand talks about Kashmir's mount mysteries on the heels of his 100-peak feat.
It was a balmy summer day in 2020 when Danish Dhaar, 28, from Srinagar's Soura area rushed to district Ganderbal for the news that had stormed the social media platforms: "24 year old boy goes missing while trekking to Gangbal".
Given his 'Himalayan' experience and the gravity of the situation, Danish drove his car on the quaint Sind Nallah thoroughfare before taking an off-track at Kangan. He was soon at the place wherefrom the rescue operation was to be launched.
His presence was no surprise at the spot, as he, in his trekking career of only a few years, had lug up the Gangbal and Nundkol lakes too often. On the bank of a roaring river, Naranag would be a base camp for Danish and trekkers planning the Gangbal expedition.
"Rescue teams of police, local gujjars and mountaineering experts were already there," recalls Danish who stepped up to accompany one of the teams. "Missing boy Hilal Ahmad Dar's uncle requested me to join in as I happen to be familiar with the terrain and the belt quite well."
Given his 'peak practice', Danish was skeptical about the missing case in the belt. "I still am of the opinion that such linear of a track can go wrong even for an amateur group," says the hiker. "There're so many trekkers who go for solo trip to this trek."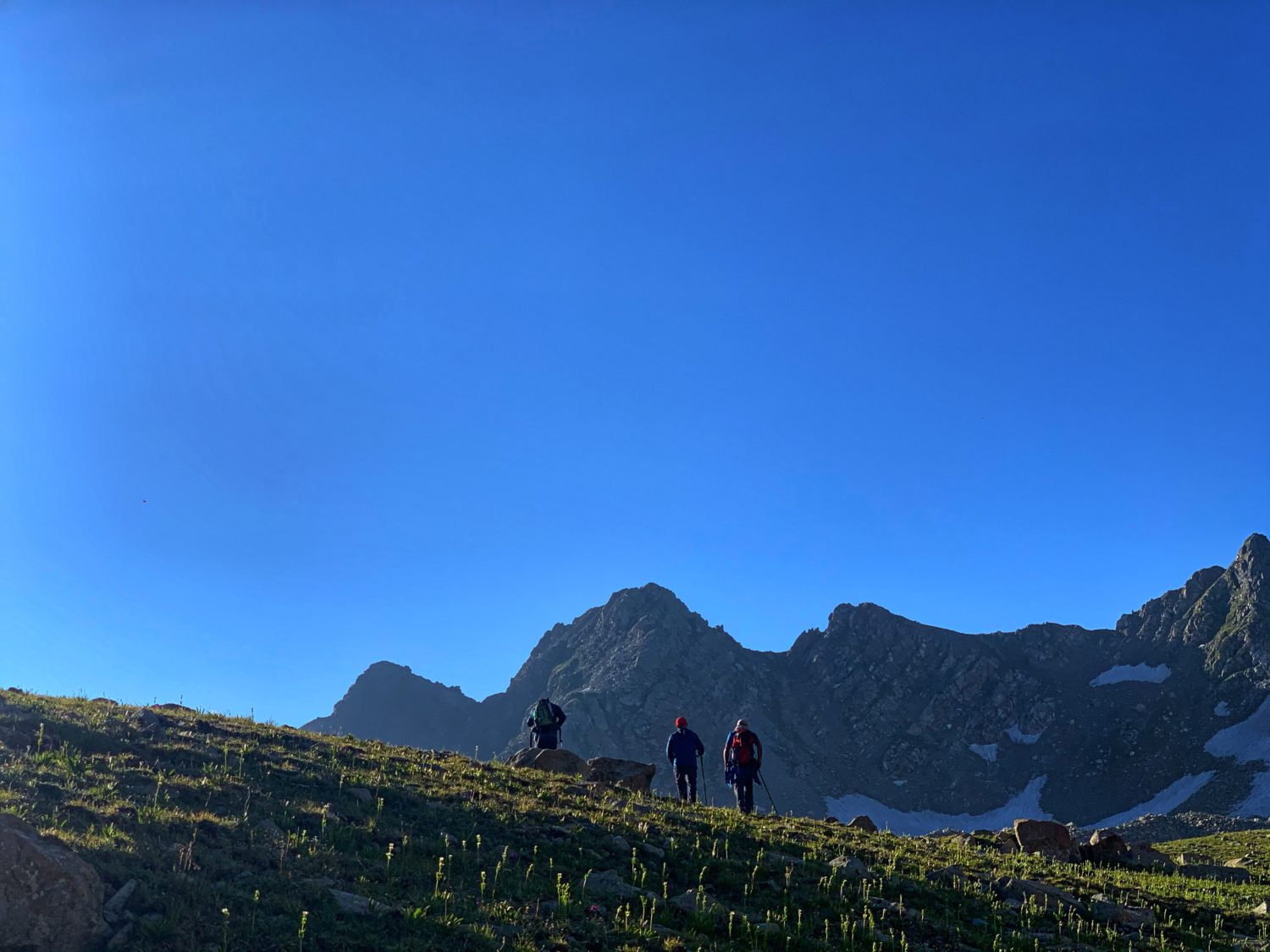 For days, the missing boy's whereabouts were looked for, but all rescue operations were called off without any significant leads. Peaks were scanned multiple times and yet the wilderness offered no clue about the 24-year-old suave scholar known for articulate ways.
18 months on, as there still is no clue of Hilal, Danish who lately completed trek of 100 high altitude alpine lakes calls this to be 'a wrong turn'.
However, before becoming a poster boy of Kashmir's mountaineering circle, Danish—an MBA Finance graduate currently pursuing Chartered Accountancy—had begun trekking as a recreational alpine trip in 2013. It was a random Sunday summit offering some succor to natives battered by the dogged discord and boots on the ground.
"Back then it was only one of those things that I wanted to call a chance at," says Danish who would mostly be the first to make it to the supposed point of stop. "Sensing my ability of being better than others at it, I accordingly fell for the mountains ringing our valley."
Danish continued to take part in the Sunday-treks organized by different groups and clubs. And soon he realized of launching a platform where open treks for beginners and amateurs could be planned.
Along with few friends he started a group named Harmukh Adventures that after some time was registered as a club and named All Jammu Kashmir Mountaineering Foundation (AJKMF). As its chairperson, Danish started organizing open treks where amateurs, young, old, beginners could join in.
But before mentoring the young and enthusiastic trekkers, Danish had himself scaled many heights—Stok Kangri 6153m, Sunset Peak 4751m, Sheenmyean Peak 4600m, and Mt. Mahadev 3966m.
"Not more than ten people have completed 100 high altitude alpine lakes in the valley and I am one among them," he says.
Danish feels proud at the milestone and looks ahead to carry on with the journey. "Within Kashmir, my most memorable expedition has been the Sunset peak that is the highest in the Pir Panjal range but Stok Kangri at Ladakh is second to none," he recalls.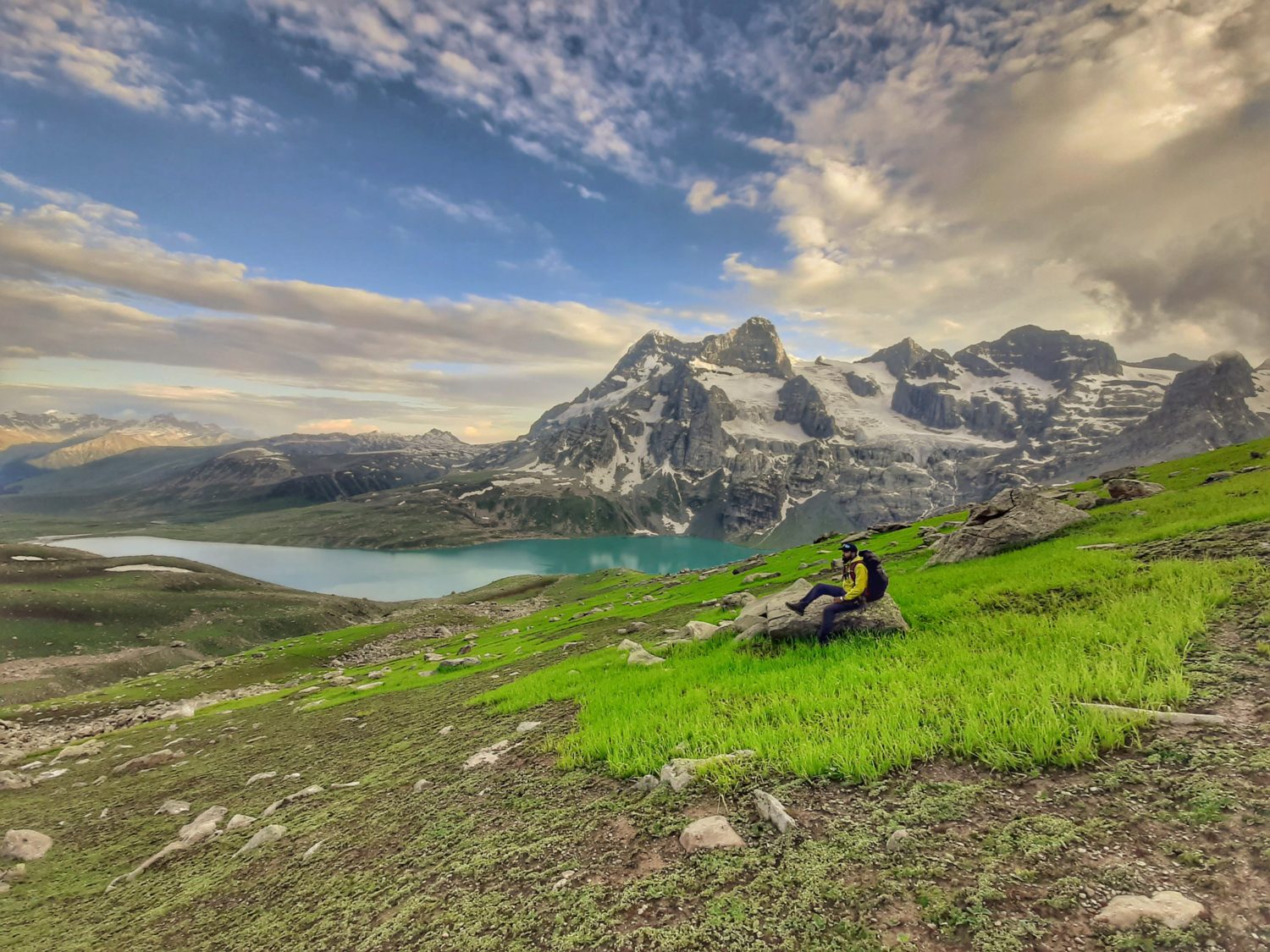 But scaling heights have also come with some cost shaping up his perspective about pines and peaks. One such "valued expedition" came on 19 December 2019.
That day, mercury had dipped down 11 degrees below freezing point. Turning down the suggestions of acclimatization, he took a call at heading on with his small trekking group.
"It was a full moon shining bright in the sky," he recounts the moment. "Summiting Stok Kangri without acclimatization was a brave call. But it was a tough one as well."
Scaling the 6153m peak in Ladakh assured Danish of his choices and also his will of not giving up against any odds. "Without a porter and a guide," he says, "we took a chance but we had good calculations."
Danish was heading his trekking group following the light reflecting from the torch and headlights of another group that was ahead of them by few hours.
"That was a foreign group who had started the expedition few days before us. Since acclimatization is part of their SOPs to adapt with the height and the oxygen level, they usually take over a week for such expeditions," explains Danish who along with his group completed the summit in three days and four nights only.
Trekking that night in a full moon and freezing cold made his heart fell for the vertical limits. "Since then there is no looking back," he smiles.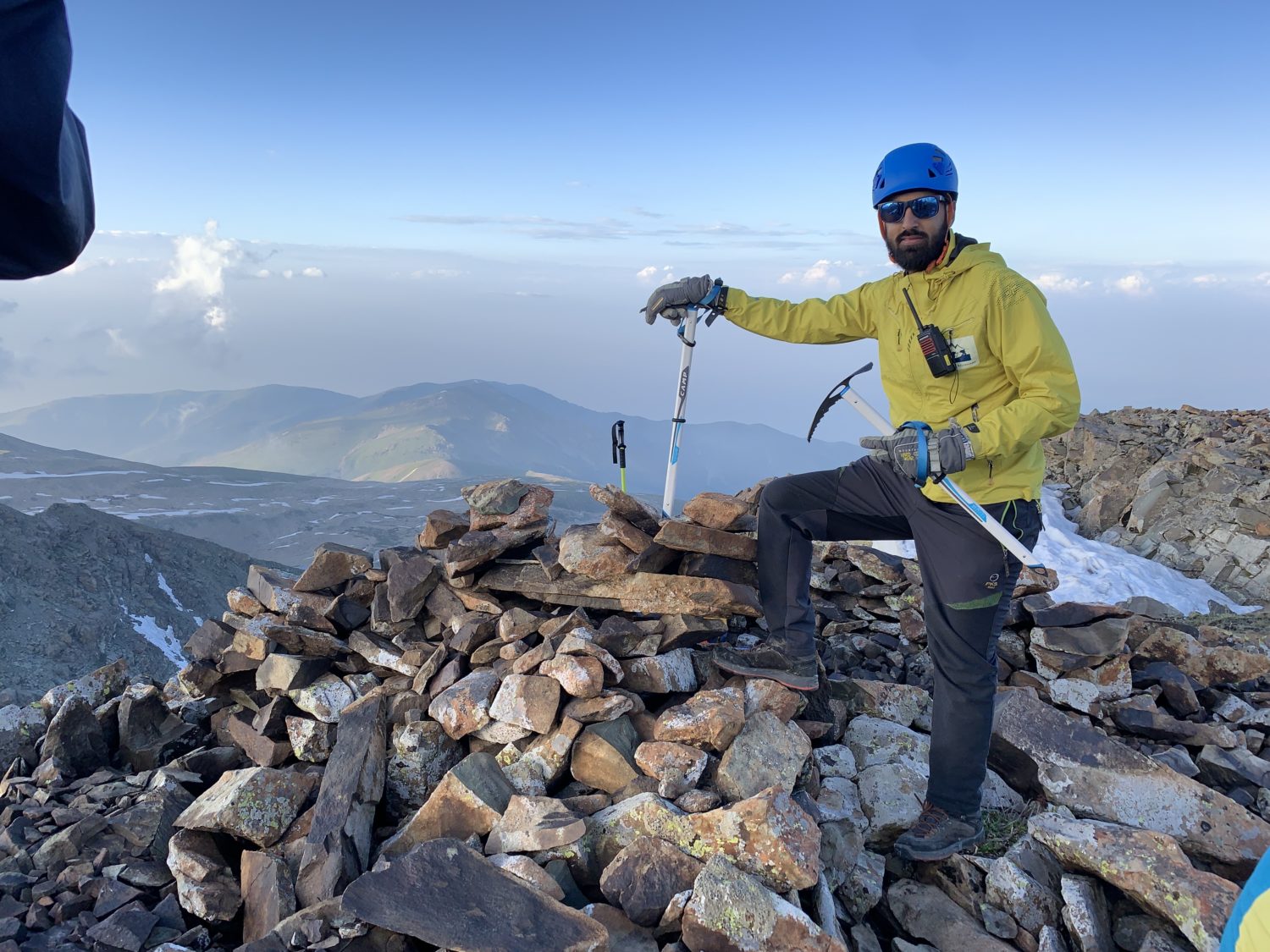 But preserving passion for peaks on shaky ground marred by strife has so far proved an uphill task for Danish.
What possibly ended his expedition was the tragic death of ace trekker Adil Shah during a mountain mishap expedition in recent past. But braving all these concerns, the trekker always managed to break the ice with his parents.
Today, his peak exposure makes him believe that the vertical limits push and test its guest to the extent unimaginable but calculations, decision making and preparations respecting the boundaries are key points for a safe expedition.
"We can never go against Mother Nature and we must keep all the respect when we are out there in the mountains as well," says Danish, adding that decision making at any stage is a game changer in the wild or the mountains.
And then there're mysteries and myths about mountains that always test the summit spirits of these trekkers.
Along the expeditions that Danish and his group went for, there were always tales of mystery, myths, and supernatural existences.
"A couple of years back, we trekked from Tosa Maidan to Boddsarr also called Bandirsarr lake," the hiker says. "Since we were trekking in the summers, we also swam off the lake and didn't face any trouble. But on the way back, we were told by locals that decades back a newly married couple went across Boddsar only to return back 10 years later."
Danish negates of having experienced any such thing in his trekking career so far. "They are all myths and tales to me," he says. "I find it very hard to trust when people say that certain mortals vanish in mountains due to some mysteries."
Not only Danish, but even the family of the missing scholar from Srinagar believes that the so-called mountain mystery has nothing to do with their son's missing case.
If true, then what happened to Hilal?
Free Press Kashmir is now on Telegram. Click here to Join.
FPK Android App for 2G. Click here to Download.