Chinars! What must have passed under their comfortable shades, of men assembling at noon complaining of toils, admitting thankfulness, women solemnly swearing by the truthful age under the reassuring cool, of simplicity guarding the tree temples which saved able bodies from the sun, served space for ablutions and gave a tired passerby sweet sleep as the perfumed leaves rustling sung a lullaby.
Agha Shahid Ali, longing for homeland, reminisces the orange hue of the dried Chinar leaves and laments:
"I will die in autumn in Kashmir"
A perplexed mind, wearied of worldly baggages, finds recourse in a somewhat Keatian "world where the Chinars calm the anxious hearts, where the soul traverses and poesy comes alive".
Chinar then also signifies an anxiety of an erudite conscience, anxious like the unsettling fire of its sacred leaves to which Allama Iqbal refers to in his Armaghan-e-Hijaz as a nation`s unbridled power, one that finds agelessness.
Jis khaak ke zameer mai ho atishe Chinar
mumin nahi ki sard ho wo khak-e-arjumand
The earth that enshrines in its conscience the fire of the Chinar tree
Its exalted/celestial dust can never become cold
The fire signifies faith… The Tree bears witness…
'Chinar' چہ نار is a Persian word that translates to 'What a fire', possibly owing to the colour and shape of leaves or to the glowing fire their burning produces.
Chinar is part of the Plane tree family (Platanaceae), which includes the Platanus orientalis, the Eastern Plane (which is the Chinar or Buen), and the Platanus occidentalis, the Western Plane. The London Plane or Hybrid Plane, is the Platanus x acerifilia.
Sir Jivanji Jamshedji Modi traces the plane-tree to Iran. He finds its mention in the Pahlavi 'Bundahesh' (the commentary of one of the 21 books of Zend Avesta).
Herodotus refers to the plane-tree as being held in high esteem by Achaemenian Kings like Xerxes and Darius.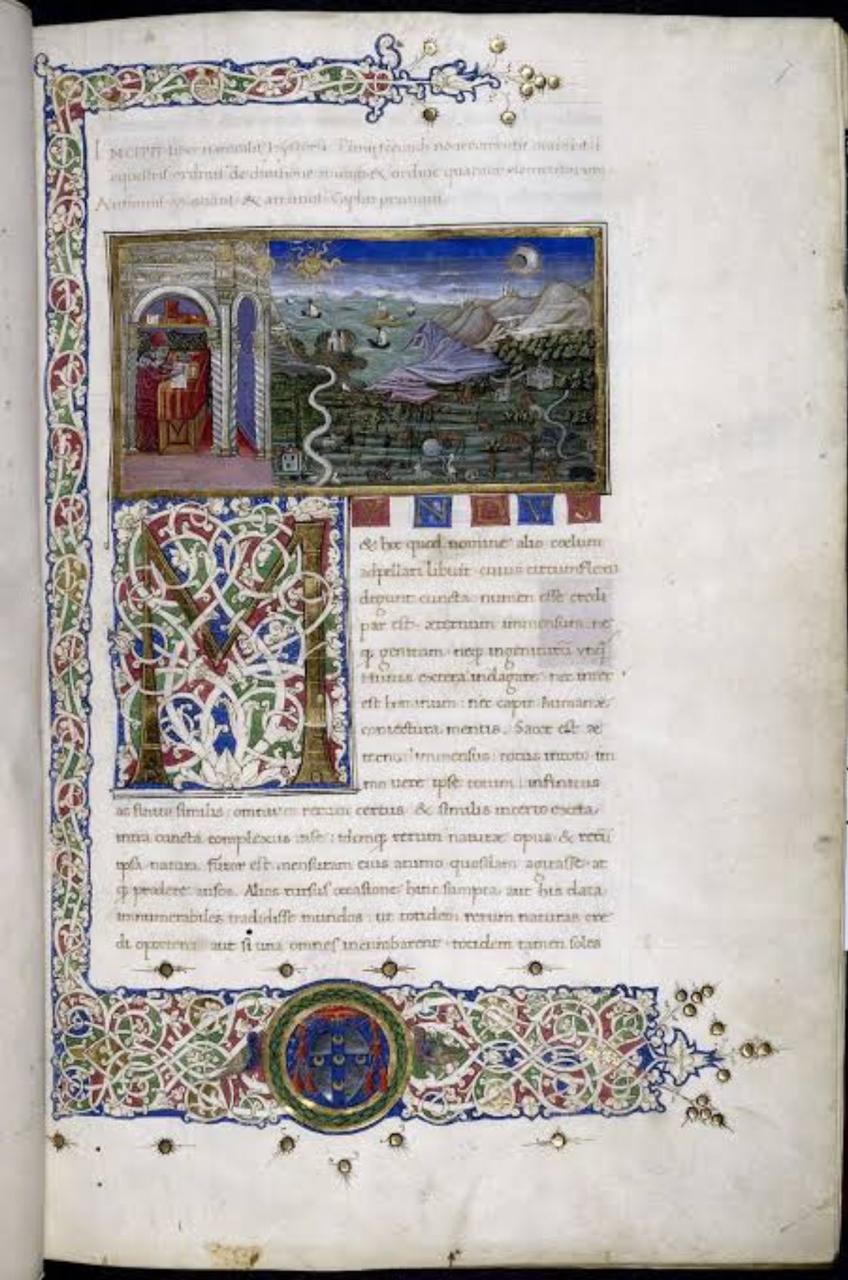 Persians call the plane-tree 'Darkht-e-Fazi' or 'The tree of grace'. Tehran is sometimes referred to as 'City of Plane-trees' and hence, Longfellow's lines:
Bright with the sheen of the dew, each glittering tree of the forest,
Flashed like the plane-tree the Persian adorned with mantles and jewels
Pliny in his 'Natural History' mentions the plane-tree, having been brought on the Ionian Sea into the Island of Diomedea to beautify the tomb of Diomedea.
From there it was transported and planted in Sicily and later in Italy where it was considered "a most singular, rare and special tree".
Those who walked and refreshed under its shade were to "pay a custom to the people of Rome". The tree was highly esteemed and people would "water them with wine".
Pliny also cites instances of large Plane trees in Italy, in the hollow trunks of which, kings and emperors had made banqueting palaces.
In Kashmir the tree is known as Buien. According to a local legend the first Chinar tree is said to have been planted by Syed Qasim Shah, an accomplice of Mir Syed Ali Hamadani from Hamadan (Iran) to Kashmir, in 1374 C.E at Chhatergam around 700 years ago.
However, vast plantations and popularisation of the tree is accredited to the Mughal Kings.
Noted conservator and environmentalist Late. Mohammad Sultan Wadoo thinks otherwise, he traces its history into medieval Greece. According to him 'Buein' was introduced in Kashmir from Greece, where it is called 'Platni', when the Buddhist religion spread in valley by the Greek monks with an under patronage of Buddhist King Menandhar.
This tree was a perfect substitute in temperate zone for the famous 'Ficus Religiosa Linntre' also called Budd or Bargad that grew only in tropical conditions. The name given to it was Budhi after the name of Buddha, the founder of Buddhism. This name, with the passage of time and intersecting countercurrents of various cultures evolved into the vernacular Buein.
Buddhism had received great impetus in valley when Ashoka (271-231 C.E) adopted it and visited Kashmir soon after. He laid the foundations of a new city named Purandhestana (Pandrethan) as a seat of learning and propagation of Buddhism.
During the period of Muslim rulers, Sultan Shihabuddin (1354-72 C.E) introduced Buien in Kishtwar, and over time the tree spread to Bhaderwah, Doda, Batate etc. Sultan Shahi Khan (1420-70 C.E), ordered plantations along then famous routes, especially along Srinagar–Charar road to provide relief to the travellers who would ply on feet or on horses to Charar.
The Chinar being was quiet popular during this era, this can be inferred from the poetry of Lal-Ded who praised the tree in her vaakhs:
The wives of some people are like cool and pleasant shade of Buein,
they enjoy this shade, every now and then.
She refers to a faithful wife as "shehej buein" or a 'comforting Chinar'
Akbar in 1586 C.E laid foundation of Naseem Bagh in Srinagar and planted more than 700 trees. Shah Jahan, during his reign, planted more than 12,000 trees in Naseem Bagh and other gardens like Nishat, Shalimar and Cheshmashahi.
His son, Dara Sikhoh planned a garden in Bijibihara called 'Bagh-e-Dara Shikoh', also known as 'Badshahi Bagh', the main attraction being numerous Chinar trees.
In Abul Fazal's Akbarnama there is an episode in which, during a storm, Akbar and 34 of his men take shelter inside the hollowed trunk of an aged Chinar tree. In 'Tuzk-i-Jehangiri', Jehangir recounts that he too, along with seven of his horsemen (and horses), took shelter in a cave dug inside a Chinar tree.
During the rule of Afghans if one fell a Chinar tree he was fined an extremely hefty sum and for the fear of it people would hesitate to even plant it. Similar fines were imposed by Sikh rulers. The vehemence in protection of Chinar was such that Raja Ranjit Singh was furious with his governor Mahan Singh when he received a secret report that felling of a Chinar tree in Shalimar Garden to conduct some necessary repair work had been ordered by him. The governor was warned to rescind the order or alternately to submit his resignation.
A similar Chinar tree, which was believed to be one of the largest and oldest trees of Kashmir, stood just outside the walled garden of Shalimar Bagh in Srinagar until a few years back.
Over years Chinar has become synonymous of the Kashmiri identity.
Numerous biographies, memoirs and commentaries have been named after it. Sheikh Abdullah too named his autobiography 'Aatish-e-Chinar' or the 'Fire of Chinar'
The tree takes 200 years and numerous seasons to grow into its full blown stage. Therefore, it has experienced all the changing political and social landscapes of Kashmir for years. From Shahmiris to Chaks, from Mughals to Dogras, until this day it has witnessed the continuous flux in the political and religious dynamics of Kashmir.
But… their crimson, a picture of hope, history and power is now replaced by many a wane trunks telling story of a man made apathy. The nonchalance and complete indifference of people towards environmental protection has rendered this symbol of Kashmiri tradition and witness of its various transitions; death bound.
According to Advocate Nadeem Qadri, "the Chinars are being cut for the expansion of roads and infrastructural units such as complexes and offices".
"Chinar is not any other tree," Qadri re-affirms, "it is not only ecologically important, but entails artistic significance, with its bueni-pan designs, its influence is felt almost everywhere"
An environmental activist, Qadri states, "this tree is protected under specified Trees Act of  1965, in light of its importance, additionally, each Chinar in Mughal gardens is protected under floriculture departmental rules and the pruning of a Chinar tree for trimming, requires a set of permissions from all agencies including the Pathwari, Girdawar, and DC."
As the tree features on various cover magazines, attracting admirers, a photographic detailing of its dimensions might evoke the deepest emotions in a feeling heart, but this romanticisation starkly shadows the actual state of the tree as Dr Syed Tariq, cautious of their dwindling numbers admits, "the condition of Chinars is much worse.  I am afraid, their numbers might diminish further within 5 to 10 years, if we leave them unattended".
As urbanisation gains traction, admittedly by manoeuvres which potentially look at carving smart cities, the adjoining districts depict a gory picture as evidenced by a research report titled "Present Status of Platanus orientalis L. in District Pulwama of Jammu and Kashmir" published in  J. Himalayan Ecol. Sustain. Dev. Vol. 13 (2018).
The disquieting results reveal  "a general degradation spectrum in all villages of tehsil Pulwama".
Additionally, the research reveals the highest degradation was witnessed in Pampore at 48.51%  followed by Awantipora tehsil (45.36%), Pulwama (45.35%) and lowest in Tral at 38%.
Dr. Samiullah, an environmentalist, conforms that, "the level of degradation in Pulwama district is 45% of the total tree-cover and almost 23% of it has shrunk since 1990".
The JKFRI, in view of the diminishing Chinar cover across Kashmir, has initiated a Chinar geo-tagging procedure which Dr. claims, "would confirm the total number of trees in Kashmir across various districts, by encoding each tree with a district and tree specific code".
"Geo-tagging" says Dr. Syed "is an initiative first of its kind that would create a digital archive of Chinars and their current conditions. This would impact decisions on preserving them as we would have a detailed information on each tree's health and history".
The decades long political instability in Kashmir has essentially made nature's quiet sanctum a causality, which has lost it's outcry in the multitudes of wails that come out of it's quiet corners.
The mighty Chinars which were sentinels of our present, custodians of the past and indemnity of future, now cry out for the survival of their own.
Late M.S Wadoo, along with tracing the history and legacy of the tree, chronicled the reasons behind their declining number in valley.
He put the total number of Chinars in all the major districts of the valley (ending 2004) at 17,124.
"We have lost 25,369 grand green trees within a time span of 34 years and the loss percent per years works out to be 1.77.
Wadoo wrote, "we have lost about 746 chinar trees every year so far. In case this rate of destruction continues, we may lose all the trees available with us at present in the span of next 22 years," he warned.
The trees were hacked and felled indiscriminately, the Buein sites were replaced by cement structures and macadamised roads. "Chinars were dried up by debarking, girdling, branch cutting, suffocating and roots debarking", wrote Wadoo.
The valley of spectacular landscapes, jolted by varied degrees of political misadventures, often makes itself known through Chinarsque photo-shoots, but most of such expressions are hollow like the hollow barks of their silent witnesses, the dying Chinars.
Khawar Khan Achakzai contributed to this piece.