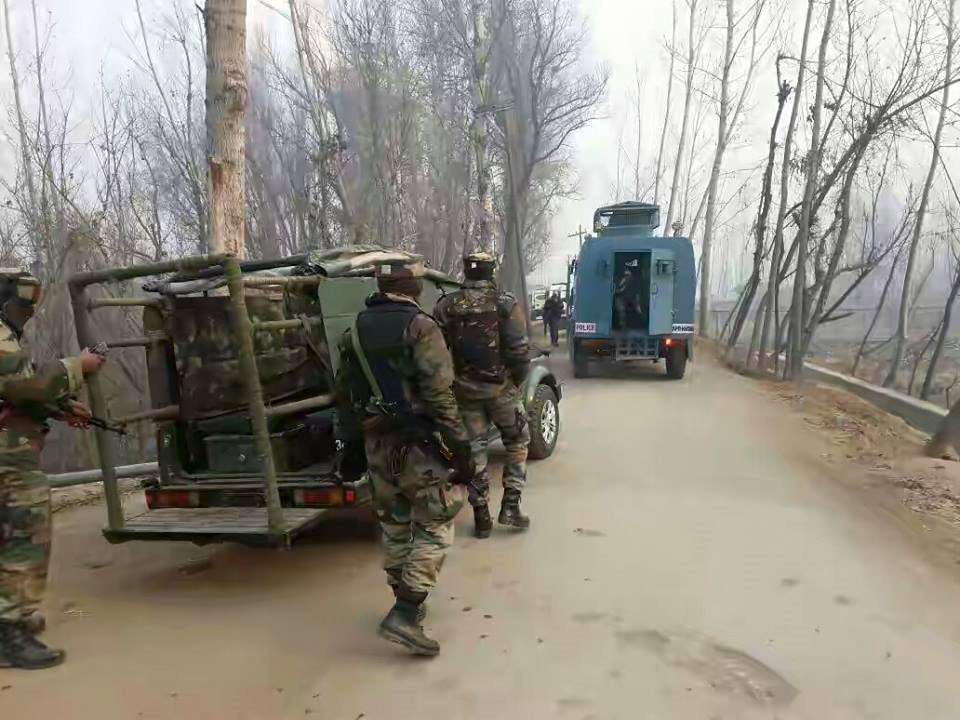 FPK News Desk
Pulwama: Militants offered gun salute to slain Lashkar-e-Toiba (LeT) militants hours after hundreds of people participated in their funeral in Pulwama on Saturday.
Two LeT militants Jahangir Ganai and Shafi Shergujri were killed in an encounter in Pagdampora area on Thursday.
Lashkar's Kashmir chief also attended the funeral prayer of one of the slain militants.
A 15-year-old civilian was killed in forces firing during clashes at the encounter site while another civilian died while a protest march was being chased by forces.
According to local sources, militants appeared at the grave of Jahangir Ganai in Quil area late yesterday evening and offered gun salute to their fallen colleague.
"They (militants) had come to the funeral of Ganai but people in their enthusiasm to meet them tried to mob them forcing them to leave the venue in a hurry," they said.
Sources said at least three militants reappeared later in the evening and offered an 11 round gun salute at Ganai's grave.
Lashkar's Kashmir chief Abu Dujana was also seen in the funeral prayer of militant and later at the grave as well.
Dujana is one of the most wanted militant in Kashmir.
SP Pulwama Rayees Muhammad Bhat, however, refuted reports about militants' presence at the funeral.
"Our deployment was there and no militants appeared in the area or for that matter offered gun salute," he said.
Asked if militants were part of the funeral of the slain militants, Bhat said, "Though few videos of militants allegedly appearing at the funeral are being circulated on social media but in reality nothing of this sort has happened."