The chopper-dropped actor's school donation and photo-op with students might've hogged headlines, but the northern valley lying beyond Razdan Pass is silently watching a change created by a son of the soil.
The day Indian actor Akshay Kumar was flown to Gurez for the Border Security Forces (BSF) event, Mohammed Sayeed Bhat was quietly gathering support for the public library in his militarized hometown.
The quaint valley is situated 125.9 km away from Srinagar, where Kumar donated Rs 1 crore for the construction of a school building at Neeru village in Tulail along the Line of Control.
But beyond the BSF-Bollywood campus camaraderie, Gurez is currently witnessing a literary movement.
Being a remote area with geographically restricted facilities, the striking valley is bereft of bookstores. It remains cut off from the world for around six months due to harsh winters, making it dependent on its own resources only.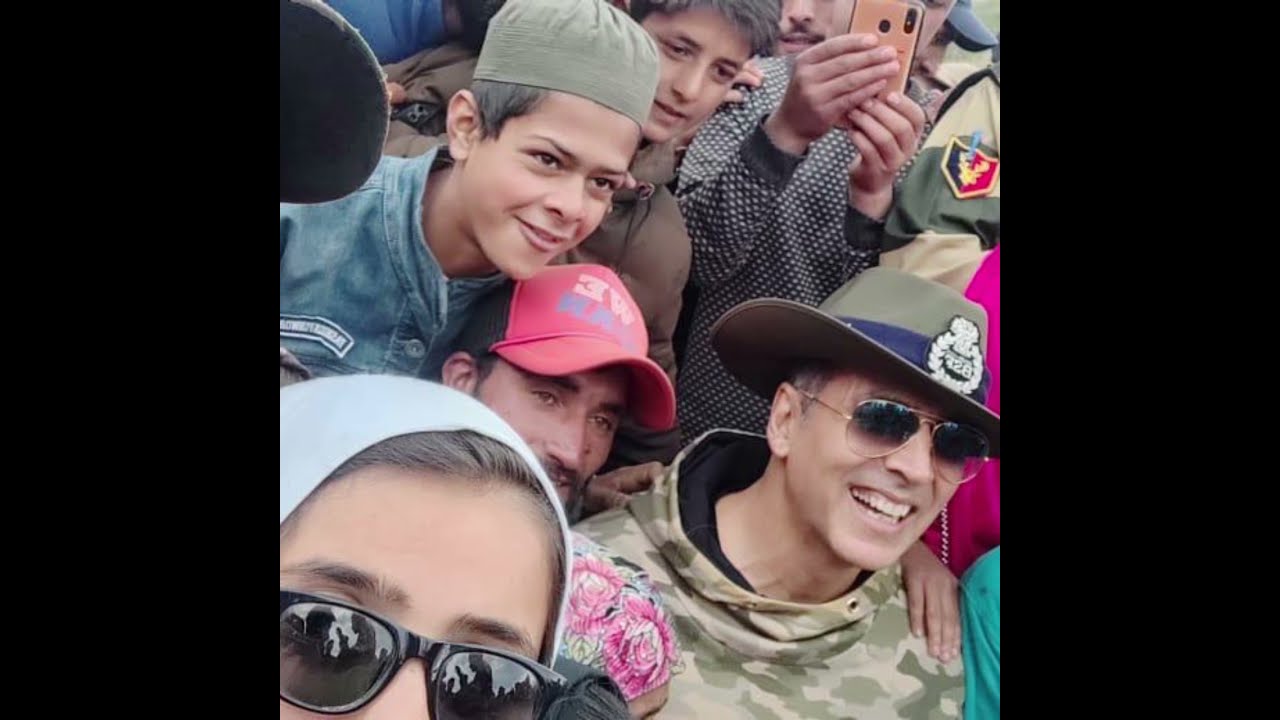 The library movement began with Bhat's recent homecoming. A random visit to a messy library left him disturbed.
"Books were on the floor," the researcher campaigning for public library in Gurez as a petitioner says.
"There was no space for people to sit and study. Old books were layered with dust. No new journals have been allotted to the library for many years. Gurez deserves a well-equipped library with proper reading space."
Soon as he raised the issue on social media, many people backed his campaign.
"I started a petition for the public library in Gurez and my friends shared it on twitter," Bhat continues.
"They tagged many officials, including LG Manoj Sinha, District Magistrate Bandipora, Directorate of Libraries among others."
The campaign was shortly noticed, with Directorate of Libraries writing an application to district administration of Bandipora about the allocation of land for the library.
A possible site for the public library, Bhat says, can be near the old library and the sheep husbandry office in Gurez where land is available.
"Along with my friends—Muzzamil Khan, Zeeshan Mir and Ishtiyak Magray—I also wrote an application on behalf of the people of Gurez to the higher officials," the campaigner says.
"Registration has been started in district administration and we hope the land will be soon allotted."
The co-campaigner of the cause, Muzzamil Khan, believes that the public library can improve reading culture in Gurez and provide space for quality interaction.
"Books are diet for many and library is an ideal place for it," Khan says. "The importance of books in one's life is immense. They improve a person's vision and worldview. I believe this library will be a game-changer for Gurez."
The literary drive has already raised hopes of students like Aafreen Ashraf.
This Class 12 student from Gurez is mostly dependent on her teachers' notes for study. She's aspiring to appear in NEET Medical exams but with no bookstores available in her hometown, she faces a dearth of quality study material.
"We're not able to prepare for such competitive exams in a better way," Aafreen says.
"While students elsewhere have dozens of bookstores available to them, we've none. And this paucity makes the public library even more important for us."
Since most of these students belong to the lower middle-class families who can't afford expensive books and smartphones, the public library is expected to make life a little better for them.
Even though internet has been lately started in this militarized town, the slow speed remains an issue for students and scholars.
"People who shift from Gurez to other places like Bandipora get better facilities," Bhat says. "Many teachers also shift in winters. In this way, Gurez remains deficient of books as well as of teachers. School libraries remain inaccessible due to the current situation. So a public library can change the entire literary scenario."
In fact, many in Gurez aspire to be writers and poets, Bhat says, and only a library can only harness their literary prowess.
"We've just taken a first step in this regard," the researcher-cum-petitioner says. "We'll celebrate our efforts the day construction starts."
Many of these defining campaigns often go unnoticed in the hinterlands where optics perhaps dominate headlines more than the commoner's community welfare cause.
Today, Bhat is exactly doing that, thus giving Bollywood an inspiring storyline bereft of blitz.
Free Press Kashmir is now on Telegram. Click here to Join.
FPK Android App for 2G. Click here to Download.