Challenging a culture of extravagance and a plagued social institution, a young Kashmiri entrepreneur is trying to make marriage affordable for Kashmiri women.
The synonymous existence of Kashmir society and strife has put veils on the emergence of notions of some serious enterprises. Yet living amidst the chaos, confusion, turmoil of a prolonged conflict where people have no choice but to endure what comes their way is a young woman in the valley who's leading a 100-year-old legacy with a community cause.
A city-bred woman of Downtown Srinagar, Shahar-e-Khas, Iqra Nazir Dalal is among the contemporary women entrepreneurs chartering unknown territories unabashedly and fearlessly running successful ventures and generating employment for many.
As co-partner of Kashmir's old brand, Tirath Ram Textiles of Maharaj Gunj, Iqra is not afraid to leave a mark in a male-dominated space. Yet what makes her different is the wave of change that she's trying to bring through her profession.
Her role in addressing a burning as well as a pressing issue of late marriages plaguing the Kashmiri society is quite notable.
The concept of late marriages has amassed a greater concern in Kashmir today. It has not only taken a heavy toll on the weaker section of the community but has also put out a mandate where the custom of extravagant marriages has become essential and fundamental in order to make a wedlock functionally and socially acceptable. Among all the factors circumferencing this social obligation, is the issue of economic disparity.
With Iqra's efforts and executory strategies, the issue of late marriages has not just been brought forth but has also found a divergent way to be addressed. She and her team have not just targeted the established wedding conventions but have also encouraged the making of sustainable and minimalist wedding costumes.
Elaborating upon certain strategies of her fabric business, Iqra gives an account of how she and her team have been making it possible for families hailing from lower strata in accessing budget-friendly traditional wedding costumes.
Iqra and her team work in reverse. They ask the families what their budgets are, and then plan the apparel for the bride accordingly.
From selecting the best possible fabric in the given budget, to selecting motifs and colour pallets, the team does it all.
"We try to put out the best of our work in whatever budget these families have," she says. "Our approach is not just to serve the privileged families of Kashmir but to everyone who comes to us with expectations."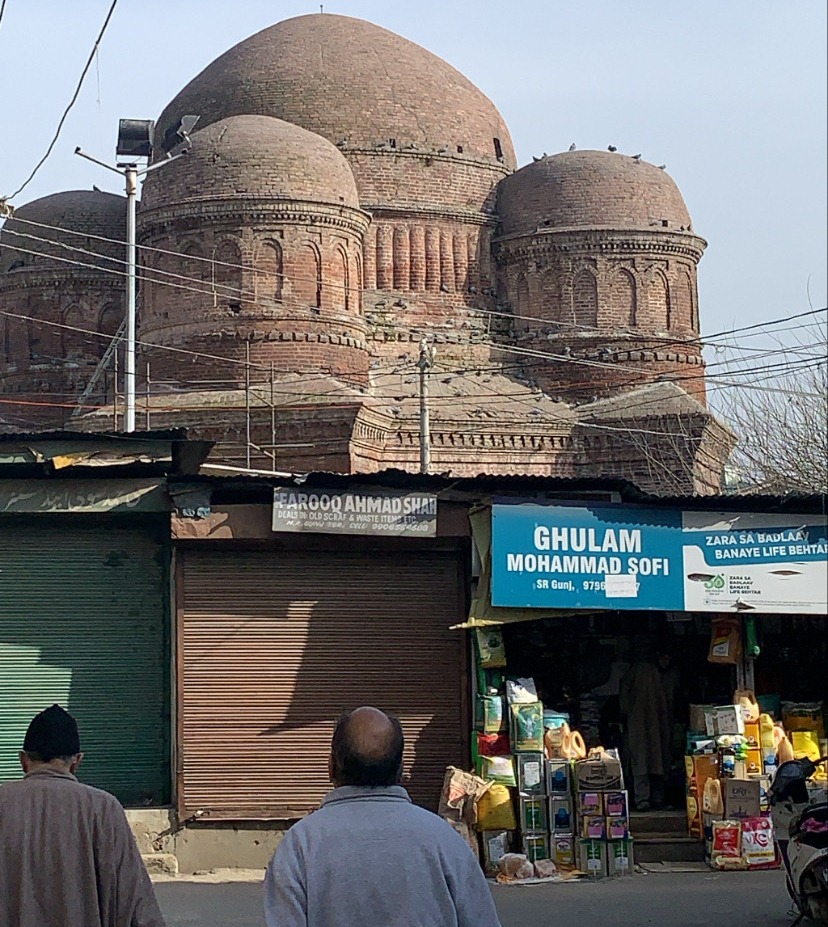 The conventional customs like wearing seven different marriage attires in seven days has created this tailor-made change. Many families have to follow such trends compulsively to the fear of social opprobrium. The poor families who fail to withstand the pressure find it difficult to get their daughters married.
Talking about one of her encounters with one such customer, Iqra mentions about a family which visited her store last winter, a month before their daughter's marriage with an amount of Rs 20,000 they had saved over time. Seeing the fact that her marriage might get delayed because of the insufficient sum that they had for the Vardan (traditional Kashmiri trousseau) which in general costs a fortune – the Mir family reached out in helplessness with whatever they had.
"Since a lot of families reach out to us in such a state," she says, "I and my girls always make sure that we give them the best in whatever amount they have." Furthering the conversation, Iqra says that around 40 per cent of the families in Kashmir that belong to the lowest rung of society cannot afford the cost of making a bridal trousseau.
"This might not be a huge contribution but providing them with budget-friendly attires is the slightest we have been doing," she says. "We've been thinking and trying to come up with an approach to bring out an affordable range entirely dedicated to diminishing such a social stigma that revolves around the traditional practices of marriage in Kashmir."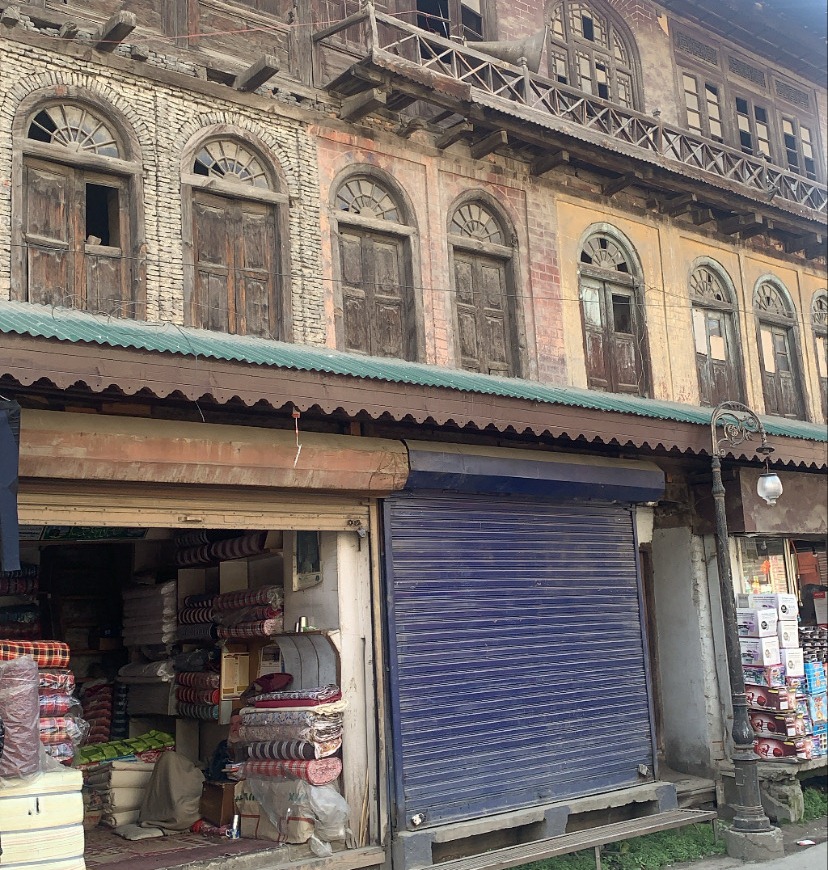 Growing in the laps of the historic Maharaj Gunj, Iqra is aware of the glorious days the place had ever witnessed. Situated at the banks of river Jhelum the place used to be a huge trading centre at the peak of Dogra autocracy, operated and dominated by Kashmiri merchants. One amongst those early merchants was Tirath Ram with the franchise spanning over 100 years.
Continuing to dominate the major part of the Maharaj Gunj, the old business house has seen the lashes of time while withering away along with its heritage. The only remnants of the royal market are crumbling buildings, garbage dumps, overflowing drains and encroached roads.
Iqra being one of its revivers has forged her way through the ruins of the notable market, becoming the brains of the revitalizing textile industry. "I had a clear vision and an individual factor at a very young age to be an independent entrepreneur," says Iqra.
Despite her childhood subjected to political turbulence and volatile atmosphere, where guns, bullets, uniformed cadres deployed at every step was an everyday sight, Iqra went on to pursue her MBA from Kashmir University.
Amidst the common perception of getting into the government sector in order to gain job and future security, Iqra's vision of stepping into the business world remained steady. "I did give the bank interviews and took up teaching for a while but it was the technicalities of the business sphere that always fascinated me," she says.
Altering the culture of extravagance and the social malaises linked with wedding conventions, women entrepreneurs like Iqra are stepping in to strike at the roots of customs that leave women and families in the valley vulnerable. She believes the institution of marriage should unionise two souls than be a trade-off between wealth and status.
Overcoming the social prejudices that society bestows upon a woman, Iqra is challenging the conservative norms. By combating the grave concern of late marriages in Kashmir, she has given rise to a new trend of socially susceptible change through her profession.
This breakthrough of hers has also paved a way for the upliftment of other Kashmiri locals. Her ventures as Iqra remarks include both men and women from the lower strata of the society.
"In the beginning when we let out the applications for recruitment through a newspaper ad, we were surprised to see such a huge response and that too for a startup in its stages of infancy," explains Iqra while speaking of the dire need for employment amongst the conflict-ridden population.
Since 2018, when Iqra started working with Tirath Ram & Textiles, her business has not just thrived within Maharaj Gunj but also outside the valley. The launch of her "only pherans" brand, a fusion of Kashmiri tradition and fashion, was a huge success not just across the valley but internationally.
"I did not expect this would grow at such a great pace," says Iqra, while elaborating upon her international ventures across California, Canada and Turkey. "My dad always said that your happiness is up to you and this is what has constantly kept me hustling."
Altering the status-quo, this young Kashmiri woman entrepreneur is not just leading a 100-year-old legacy but becoming an inspiration for others around her to not only survive but thrive despite constant adversities.