Beyond played-up patriotism, and Indian cricket team's symbolic support to the persecuted, pathos of three Kashmiri families are pointers of the barefaced abhorrence.
Heartbroken Waheeda Banu watched in sheer disbelief and distress as a battery of lawyers from Agra court pounced on her son and two other Kashmiri students in presence of police. The charges slapped on her 'cricket buff' son for allegedly cheering for the rival team further aggravated her agony.
Waheeda's son Inayat Altaf was slapped with sedition charges for appreciating Pakistan cricket team's win against India. The other two students booked for the same support are Arshid Yousuf and Showkat Ahmad.
The trio are the students of Agra's Raja Balwant Singh College where they're pursuing Bachelors in Civil Engineering under the PM's Special Scholarship Scheme.
The day her son was being mobbed in 'lynching' style, Waheeda grew restless in her home in Doonwari village of Budgam.
"O Allah," she prayed, "safeguard my son! He's away from my eyes as well as from my heart."
The mother has been praying and pleading since the day her 20-year-old son landed in police custody for his unverified WhatsApp status: "Kya haal huwa India Ka, well played… win by 10 wickets Rizwan, Babar Love u."
To verify this unverified support, Free Press Kashmir contacted Dr. Ashish Shukla, Chief Proctor of the college. He refused to comment on the story and told us to contact the Director of the college. However, Director College, Pankaj Gupta did not respond to calls.
This deafening campus silence is only making Waheeda worried about her son's safety.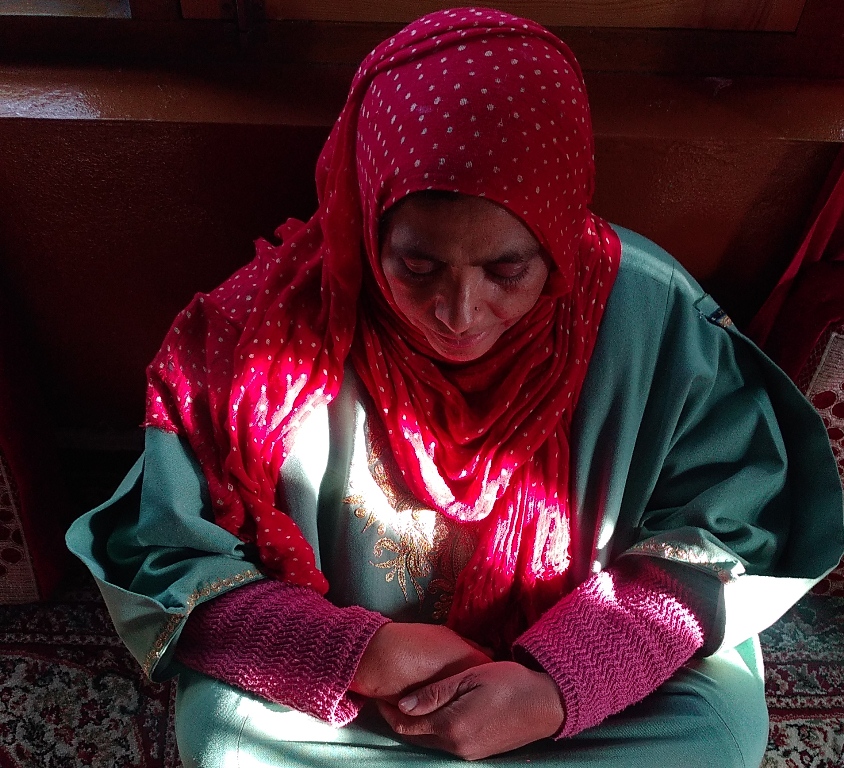 The dramatic detention has already vindicated the fears of many Kashmiris sending out cautionary messages to their brethren across India in wake of the recent Indo-Pak match. Among them was Nasir Khuehami.
"I was personally requesting Kashmiri students to focus on their education without getting carried away with their emotions," Khuehami, spokesperson J&K Students Association, said.
"Sedition charge against the trio is unacceptable and harsh punishment will ruin their future and further alienate them."
It was because of Khuehami and his team that a lawyer for all the three students could be arranged and the family members could meet their wards.
"After lawyers in Agra refused to take up the trio's case, we arranged advocate Madhuvan Chaturvedi for the case," the student leader said. "We're possibly shifting the case to Mathura because the situation in Agra is not feasible."
The case surfaced shortly after Pakistan defeated India in T20 World Cup match. The anticipated reports of hate crimes started coming when some Kashmiri students in a Punjab college were targeted.
"This is not the first time that Kashmiris have faced these hate-attacks outside the valley," says Khurram Niyaz, a former student of a Punjab college. "These attacks are quite a norm — whether Kashmiris cheer Pakistan win over India, or not."
In the face of these attacks, Kashmiri students often tread cautiously in different educational campuses across India. "The viciousness of these attacks has flipped the phrase: be a sport. Being a sport can now slap sedition on you!"
And the same charge is now disturbing Inayat's grandfather.
"My grandson is crazy about cricket," the old man sitting morose in his home said. "He can do anything to play a cricket match but we were least aware that one day this game will land him in jail. He has won two trophies for his engineering college during these two years. Even before coming to home in March this year, his college first asked him to play the match."
Barely five kilometers from Inayat's home, in Checkpora village, lives mother of Arshid Yousuf. After her husband's accidental death some 20 years ago, Hanifa has raised her son as a single parent.
Like Waheeda's Inayat, Hanifa's Arshid is also crazy about cricket.
"My son loves cricket like anybody else in Kashmir," said Hanifa, who's doing odd jobs to feed her two daughters in a single-room house. "He doesn't deserve dungeon for his sports support. Let him out of that jail, he's my only support."
Arshid supported his studies by doing odd jobs up to Class 12th before selected under Prime Minister's Special Scholarship Scheme.
"I've no source of income. I work in a neighbor's field to provide food to my family. My neighbors have collected money so we can visit our son in Agra," Hanifa lamented.
Kashmir-based lawyers are calling these arrests arbitrary while arguing that supporting your favourite team in a bilateral contest cannot qualify for sedition.
But like most of them, Showkat's family doesn't know how to handle these big charges.
"All we know is that our son's hard-work is at stake today," said Mohammad Shaban, Showkat's father. "His career will be ruined if not released immediately. He has only one year to complete his degree."
The arrest has made air mournful in Showkat's family, living in North Kashmir's Bandipora district. The boy has been toiling hard since his childhood to become his family's support. The same resolve saw him qualifying the scholarship.
"But now, his arrest has unsettled all of us," the distraught father said. "What can we do except appealing for clemency."
Free Press Kashmir is now on Telegram. Click here to Join. 
FPK Android App for 2G. Click here to Download.