Theodore Roosevelt Jr. (TR-Jr.) (1887-1944) and Kermit Roosevelt (1889-1943), the two eldest sons of 26th President of USA Theodore Roosevelt (1858-1919) inherited a lot from their great father. Being born in one of the prominent influential families of America and the sons of one of the greatest presidents of the United States, Theodore and Kermit were men of international eminence in their own way.
TR-Jr. the oldest son dutifully followed his father. He remained a businessman, politician, Governor of Puerto Rico, Governor General of the Philippines and served in the two World Wars in US Army. He was a celebrity war hero who for his ingenious war skills earned the Medal of Honor – a recognition that his father was awarded posthumously.
Kermit was a great adventurer, a businessman and an author who accompanied his father to the expeditions in Africa and South America and participated in two world wars.
For years TR-Jr. and Kermit were planning to make an expedition together. When TR-Jr. lost the elections as Republican nominee for the Governor of New York in 1924, he got an involuntary holiday.
At the time, the two brothers found out that the Field Museum of Natural History in Chicago was interested in building diorama centered around a group of Ovis Poli – a Marco Polo sheep documented around 1256 AD by the Italian traveler Marco Polo on silk route.
The sports men around the world had conceded that one of the finest of all game trophies Ovis Poli, live in the barren, treeless mountain ranges of the Pamirs in the Central Asia.
The brothers contacted the Field Museum authorities who were able to secure funding from science enthusiast James Simpson-a trustee of the Museum. To achieve their objective their main destinations were the Pamirs, Turkestan and the Tian Shan mountains.
The whole expedition is narrated in the book "East of the Sun and West of the Moon" authored by Roosevelt brothers.
On 11 April 1925, the two brothers undertook this hunting-cum-scientific expedition to Central Asia with photographer Suydam Cutting from New York to sail for England. Here they obtained passports for Russian Pamirs and held meetings with hunters, travelers and naturalists.
They stopped in Paris and went to Marseilles where they took a ship for India and landed in Bombay on 11 May. The scientist George K. Cherrie went by freighter with the equipments to Karachi and was the first to reach Srinagar. The expedition party arrived in Srinagar in May 1925 and were received by two brothers from Bandipore, Rahim Lone and Khalil Lone, both noted Shikaris.
The Lone brothers were secured through Douglas Burden – a famous naturalist/explorer with the American Museum of Natural History. The brothers had brought with them, a cook and three permanent coolies to do all the odd jobs around the camps.
The expedition left Srinagar on 18 May 1925 for Ganderbal, the first stage on the road towards Leh where the possibility of motor transport ends.
The next morning they loaded their food and scientific equipments onto sixty ponies and set off for the Sind Valley. They moved on via Zojila Pass and reached Leh and by June, crossed Himalayas through Karakoram pass.
In July they reached Turkestan and later Yarkand where the expedition split. Suydam went to Kashgir to look after the arrangements and to join Cherri later who planned to come slowly. Cherri an ornithologist collected birds, small mammals and reptiles in central Turkestan, while Roosevelt Brothers along with Lone Brothers went to Tian Shan Mountains for big game hunting.
They kept on passing through the territories, that Marco Polo made famous as a trade route to China. They shot and collected specimens of Altai Wapiti, Tian Shan Sheep, Siberian Roe Deer, and Asiatic Brown Bear and arrived in Kashgar in September.
Nearly two months later the two parties again joined. They made their return via Karakoram pass to British India and arrived in Bandipore on 8 November.
This trip into the Central Himalayas made them to collect over two thousand world class specimens of small mammals, birds and reptiles along with animals hunted, including new world records for Ibex, Bears, Boars and off course the Ovis Poli – the great wild sheep whose reputation and rarity was compared to the unicorn and the phoenix.
The Roosevelts were the first to procure a collection of the wildlife in this region for an American museum.
This book "East of the Sun and West of the Moon" authored by Roosevelt brothers also describes the fascinating tale of Roosevelts' trust and confidence in Kashmiris.
This can be assessed by the fact that Douglas Burden was engaged in seeking Lone Brothers for an expedition that was remotely connected with Kashmir and Burden had cabled Rahim Lone from New York about the expedition.
The Roosevelts praise Lone brothers especially Rahim Lone for his leadership qualities, courage, hospitality and for true hunter-sportsmanship, as he knew the game and its habits thoroughly.
In July 2013, an article captioned "The Hunting Trailblazers" appeared in one of the prominent English dailies in Srinagar. This article brought back the buried memories and the mesmerizing old stories of Lone brothers who incidentally were my great grandfathers, living in oblivion.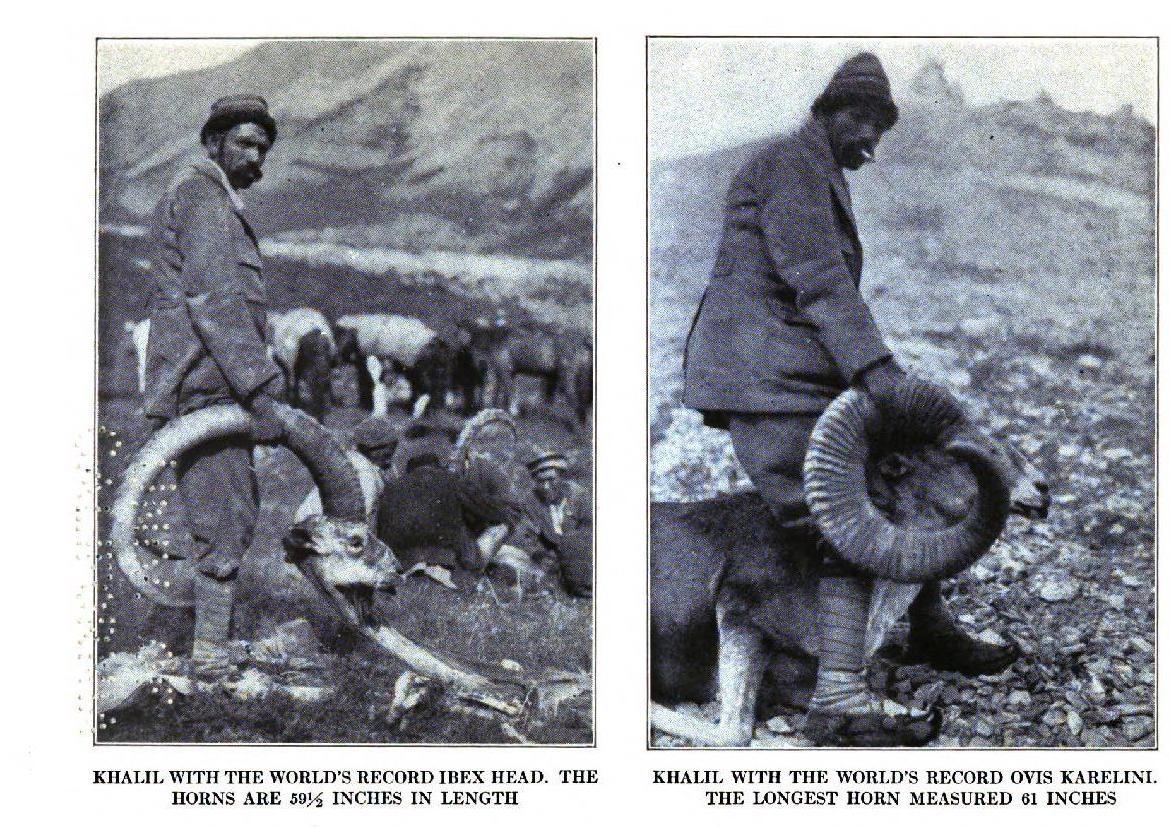 These unsung heroes were great explorers and often used to travel with foreigners for hunting expedition to China and Central Asia during 19th and 20th century.
There are manuscripts in my possession which show that Rahim Lone took part in Viceroys shoot in Kashmir, accompanied Prince Yousuf Kamal of Egypt and many other famous dignitaries most of them being English people.
The first Indian commander-in-chief General K.M. Cariappa had also met Lone brothers. The brothers were very famous in Kazakhstan for accompanying westerners on hunting trips, as mentioned in the book "His Father's Son: The life of General Ted Roosevelt (JR)" published by Berkley 2017 and authored by Tim Brady.
This well-written and handsomely illustrated book with photographs by Roosevelt takes us through its pages to ancient lands and distant places. It presents wonderful sporting scenes, thrilling encounters and terrifying accounts that will leave the reader spellbound.
The camping on glaciers, snow fields, fording through rapidly flowing mountain streams and travelling through harrowing Himalayan passes is indeed very exciting.
The personal efforts and exposure to harshness of high-altitudes under extreme cold conditions for 6 months has probably not been surpassed by any sportsmen yet.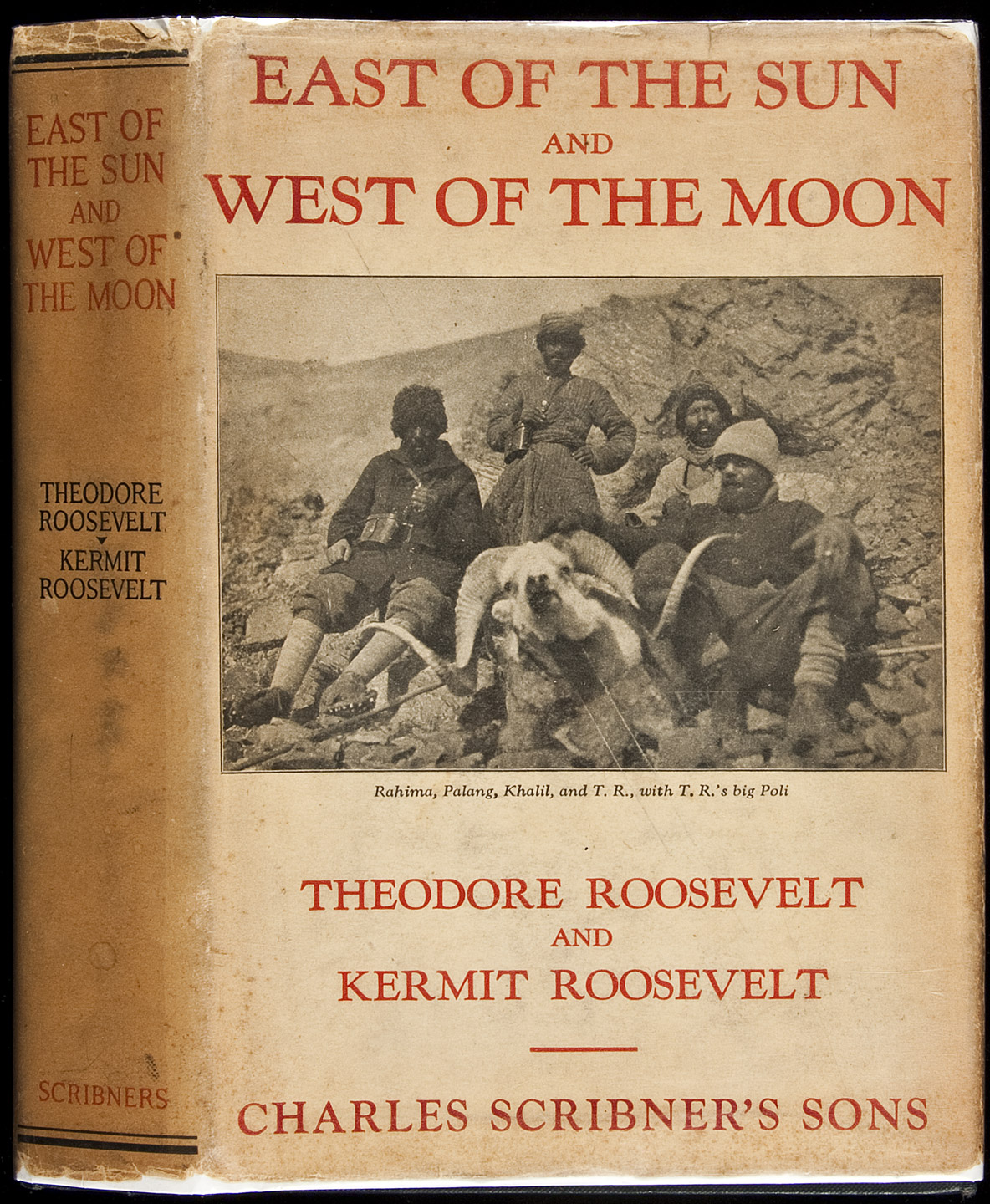 The book is an extremely rich source of information about the habitat of our wild animals and the flora and fauna then existing besides the ecological and environmental history of this region.
One cannot gather this sort of information today about a region even staying in these places. The 1st edition of this book, spanning 284 pages was published by Charles Scribner's Sons, New York in 1926, which is available on the internet. It will certainly be a great joy to read this book and have it on your bookshelf.
Dr. Muhmmad Amin Malik has taught Physics for over 24 years and is presently working as Principal Govt Degree College Bandipora. He has published 31 technical research papers in various top peer-reviewed Journals.