On the cusp of its head shift, the SKIMS is in news for its hoax call in the name of e-inauguration.
In the last three years, Kashmir's tertiary-care hospital, Sher-i-Kashmir Institute of Medical Science (SKIMS) inducted new units and departments through e-inauguration, however, many of these units still run dysfunctional.
Most of these newly-established units are being inaugurated on December 5 every year when SKIMS celebrates its annual day.
The inaugurated dysfunctional units include Burn Unit, Central, Drug and Pharmacy store, Advance Center for Pediatrics, Pulmonary ICU, Geriatric Department and Nero-ICU.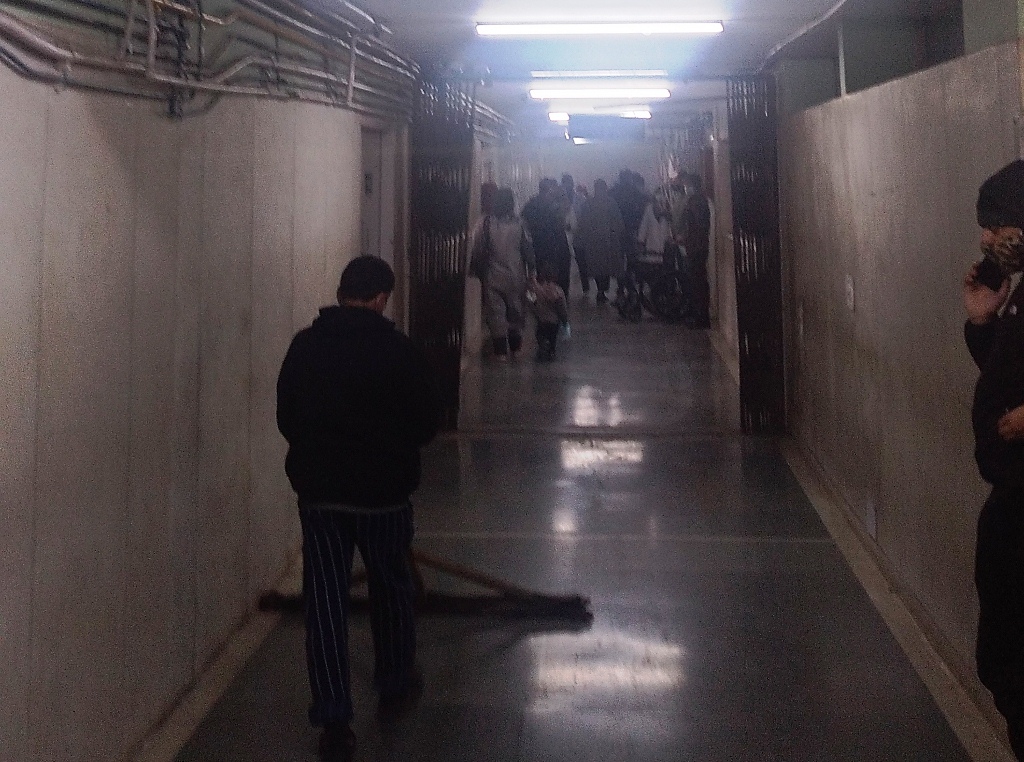 In December 2019, Burn Unit, with a separate operating room and an Intense Care Unit (ICU), was e-inaugurated in SKICC.
Part of the plastic surgery department, the unit hasn't admitted any patient for the last three years.
A healthcare official posted in the hospital said that the SKIMS already had a plastic surgery department but the patients with burn injuries need hygienic and extensive care.
And that's why, he said, the burn unit with a separate operating room and ICU was established and inaugurated in 2019.
"But till date, administration has not thrown it open officially," a healthcare official fearing reprisals from authorities told Free Press Kashmir on the condition of anonymity.
"The unit remains dysfunctional as no patient has been admitted there."
The burn injury patients, the official said, are still being admitted in the old accommodation inside the surgery ward, where, he added, they don't get a proper care.
One of the reasons behind the Burn Unit's dysfunctional status, he said, is the paucity of the hospital staff.
"There's a corruption case undergoing in ACB [Anti-Corruption Bureau] because the recruitment drive did not take place under rules here," he said.
Similarly, in December 2020, Central, Drug and Pharmacy store was e-inaugurated in SKICC, to accommodate the growing patient load.
Since 1982, the year SKIMS was established, Central, Drug and Pharmacy store already existed in the basement of the hospital. It stores essential hospital equipment — general, disposable, medicinal and surgical items.
"The store was e-inaugurated during the tenure of Showkat Zarger in 2020," the official informed.
"The administration proposed to construct a separate building for it to store essential drugs and surgical items, but the already existing store has not been shifted to the new building as it's still under construction."
Another healthcare official told FPK that administration is taking patients for a ride by announcing opening of new departments without ensuring their working operations.
"In recent past, Neuro-ICU was transferred to another ward but its other part – Stroke ICU was e-inaugurated as a part of Neuro-ICU," the official said.
"It's yet to see the light of the day."
Likewise, in a recent annual day function, another 11 projects were e-inaugurated by the administration including Pulmonary ICU, Geriatric department, Neuro ICU.
Like many other units, even Geriatric Unit already existed in SKIMS but Government of India announced its creation in a separate building and issued funds for it. But instead of Geriatric Unit, State Cancer Institute was later constructed.
"SKIMS administration put a foundation stone of Geriatric Department outside the Disaster Ward," the second healthcare official quoted above said.
"Today, you can find trauma and surgical observation patients there, instead of geriatric patients."
Notably, during the outbreak of COVID-19 in the valley, the SKIMS created a separate Infectious Disease Block to accommodate pandemic patients in the already existing building once housing CRPF battalion.
The building has another part which has a separate entrance. It was named and e-inaugurated as Pulmonary ICU. Even this fanfare inauguration is not functional today.
"The building is ready and need some minimal works but is left unattended and dysfunctional," the healthcare official said.
However, the outgoing Director SKIMS, A G Ahanger denied these units being dysfunctional in the hospital.
"You've a misinformation about these units," Dr. Ahangar told FPK. "Central, Drug and Pharmacy store is very much functional, so is Pulmonary ICU. Geriatric ward is also functional but is currently used for COVID-19 patients."
However, the healthcare workers and the pictures of dysfunctional units accessed by FPK belie this official hunky-dory stance on the state of affairs in SKIMS.
Free Press Kashmir is now on Telegram. Click here to Join. 
FPK Android App for 2G. Click here to Download.