The protesters carried placards which said "beauty doesn't seek attention" among other slogans. 
Srinagar: Around 60 women on Sunday rallied peacefully from Gupkar Road to Sher-i-Kashmir International Convention Center (SKICC) to protest against the fashion shows that were held in SKICC and Tagore Hall.
On March 30, Muslim majority Kashmir saw "first of its kind" fashion show in which at least 22 participants took part. The participants were shortlisted from different districts of Kashmir.
The show has evoked sharp criticism from people from different walks of life.
Many women "on individual level" hit the streets and expressed their anger against the organisers of the show and urged them to refrain from sponsoring such "shameful events".
The protesters carried placards which said "beauty doesn't seek attention", hijab is a personal choice" among other slogans.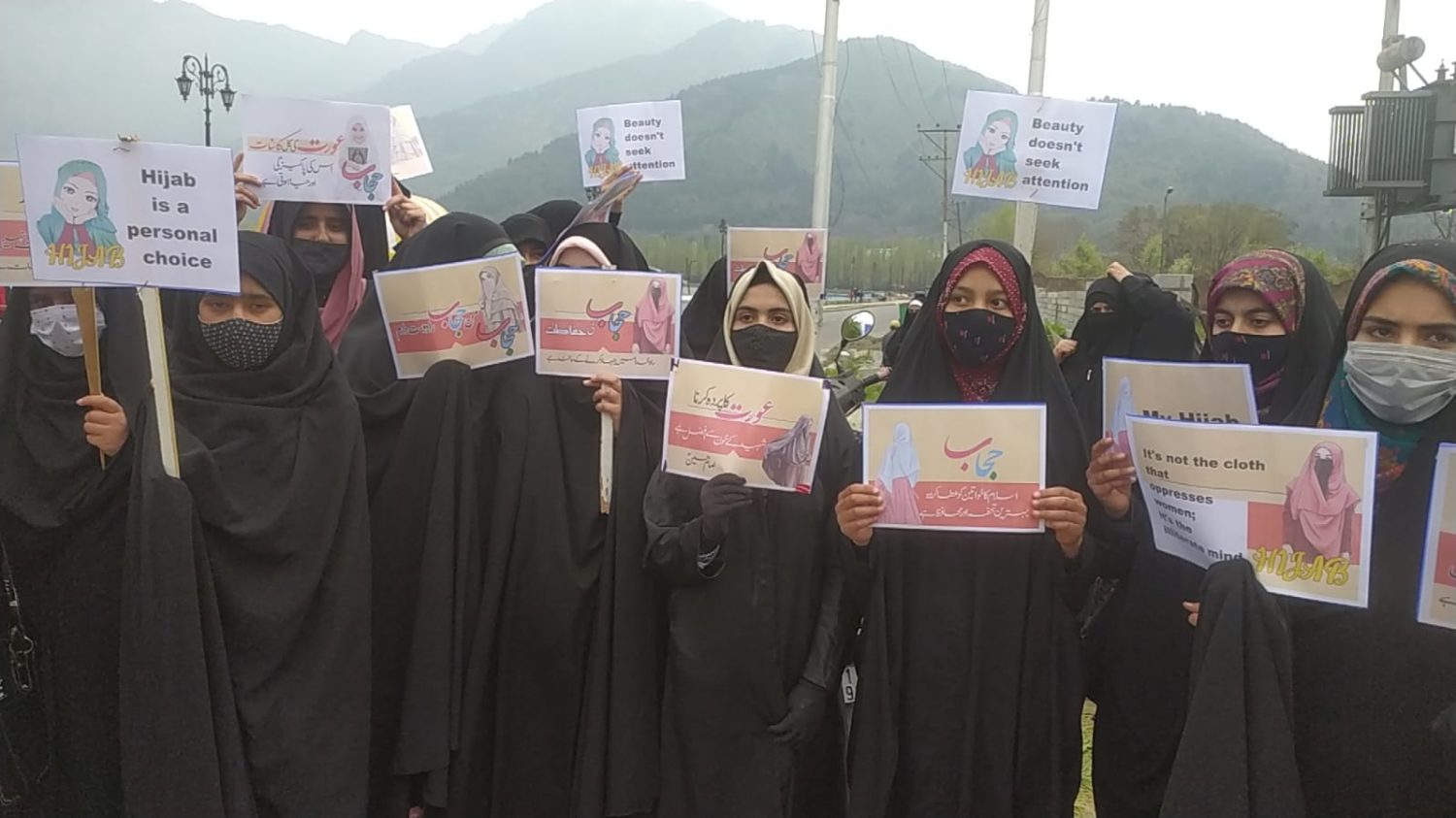 One of the protesting women, Tahira Najma, while speaking to Free Press Kashmir said, "we are protesting against the fashion show that was held in SKICC few days ago. The people are saying that the show is related to clothes only but these show will ruin the environment in Kashmir."
"Kashmir is a Muslim majority place and shows like this do not fit in our religion and culture. We as Muslim women have a responsibility to show right path to the people who are on the wrong path, and that is why today we have peacefully assembled here to tell people to refrain from any such thing in future," she said.
Najma said that in Kashmir "every day cases of domestic violence and sexual harassment are reported and if shows like this will be continue to take place, women will not be safe anywhere".
"Islam prohibits from such immoral practices. Women should wear hijab because for a Muslim woman hijab acts like her protective shield," Najma added.
Another protestor said that "while the administration is closing down schools and religious places, they are organising fashion shows".
Jammu and Kashmir Administration has closed schools and colleges and imposed night curfew to contain the spread of second wave of COVID.
Free Press Kashmir is now on Telegram. Click here to Join.
FPK Android App for 2G. Click here to Download.